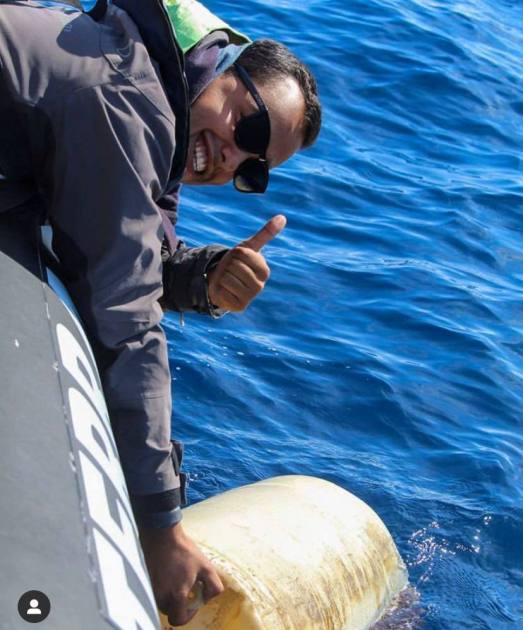 This 2019 we received on an internship program one of our young  local residents of Vila Franca do Campo, João Correia.
João is studying a tourism course at our High School Armando Côrtes Rodrigues. Many of our locals have never experienced being out at sea  and seeing a whale or a dolphin.  In Terra Azul we feel it is a responsibility to our community to change that.
We believe that it is our duty to generate awareness on how to protect our oceans and that we need to start right here and spread as much as we can that awareness.
We are very proud to have João as a part of our team because despite the fact of being interested in marine mammals and the ocean that surrounds the island he grew up inn.
He is also a Volunteer Firefighter in Vila Franca do Campo. During these hard times, he has been helping spreading the message in our community of the importance to follow the stated guidelines in order to fight our current world crisis. Being in close contact with medical staff, he understands the hard work they endure on a daily basis.
So we want to take this opportunity to thank everyone for staying home, everyone listening and following guidelines but we would also like to thank the people fighting on the front lines: The medical staff that are out there fighting for our communities. We wanted to write a post to honor your work. Thank you to all medical staff in our communities and in your communities as well, you are the heroes of this story.
From Azores to all of your beautiful countries we thank you !!!