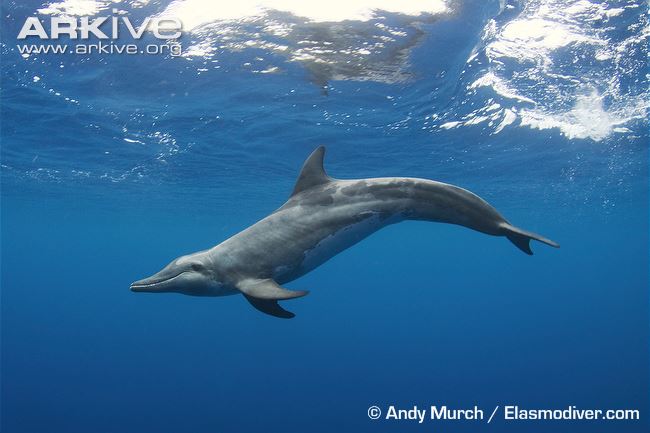 Rough toothed dolphins are an extremely rare sighting in the Azores, with only 2 known sightings. In August 1995 they were seen twice in one week, and in August 2010 one more time – consisting of a large group with about 50 individuals. Both sighthings were around Pico, one of the central Azorean islands. August is the warmest water month in the Azores, and on top of that, in 1995 the summer temperature of the water happened to be extremely warm.
Now you probably realize that indeed, Rough toothed dolphins are tropical and subtropical, warm water loving dolphins that prefer water temperatures above 25ºC. 🙂
Rough toothed dolphins get their name from their "rough" teeth inside of a very narrow and long beak. They have a very slender beak and forehead which is pointy and does not show the bulbous melon. Both upper and lower jaw contain teeth.
Adults range in size between 2-2.8m. with males being larger than females, like dolphins usually are.
For more photos, check this page below of our friends at Whale Watch company "Espaço Talassa". They captured some great shots of the species in 2010!