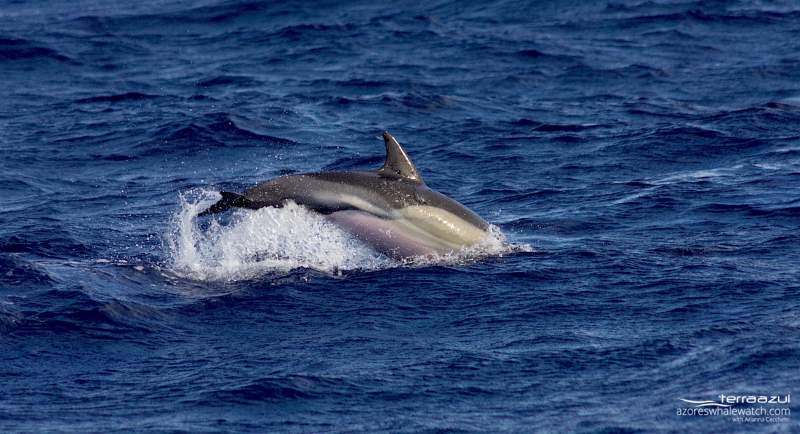 Finally the weather allowed us to go out again! There was a little bit of a swell, but nothing we can't handle. So off we went to the ocean.
First we encountered common dolphins, they were really enthusiastic, breaching and playing around our boat. The group was a mix; adults, juveniles and really young baby's. They were bow riding along with us for a long time.
Then, when the lookout was searching for another species, we came across a Loggerhead turtle ? A nice one.
Later on we decided to drive a little further out of the coast, and then our lookout spotted the Atlantic Spotted dolphins for us, they are still here! Enthusiastic as they always are, they were jumping alongside our boat. In front of the boat there was a dolphin breaching very high, and a picture could show us what we already thought, he had a parasite on its body.
That's why the dolphin is jumping and splashing down, trying to get the parasite off. It was a fun and active dolphin day! The weather seems to be better next week, we try to go out as many times as we can! Will you be there to join us?