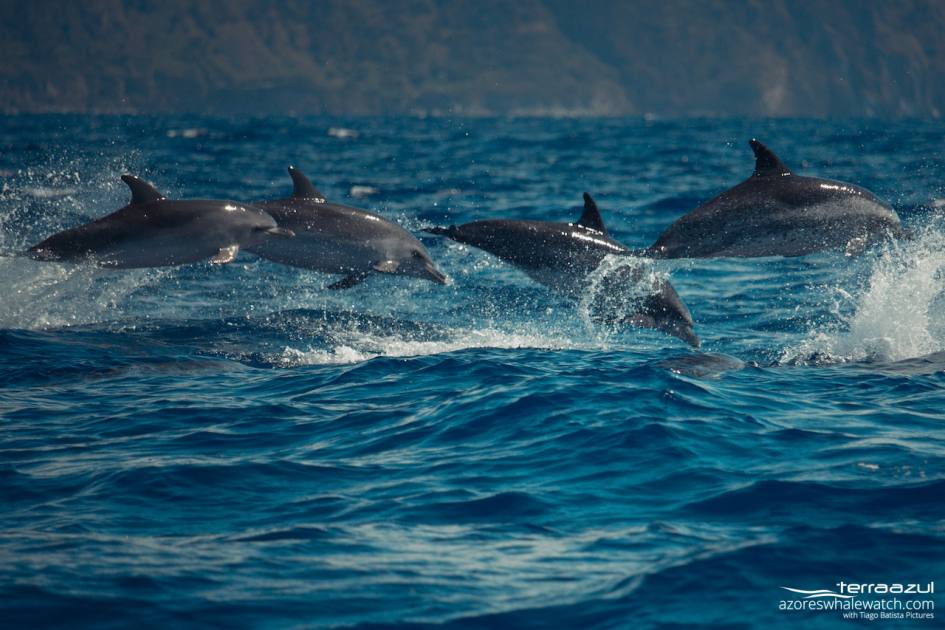 Hello Whales and Dolphins Watchers !
Today we had such a nice morning on the Sea ! 🙂
To start a day with a Sei Whale (Balaenoptera borealis) is always a good option! So it is what Nature plan for us! The whale was feeding at the surface, and diving once in a while! Sei Whales are passing by the Azores during their migration when they go up to the North and down around the equator.
The Ocean was full of Sperm whales (Physeter macrocephalus) (Do you know that Spermwhales are residents in the Azores?) this morning, when one was diving, another ones just arrived at the surface! It was like a Sperm whales' fireworks! So magic!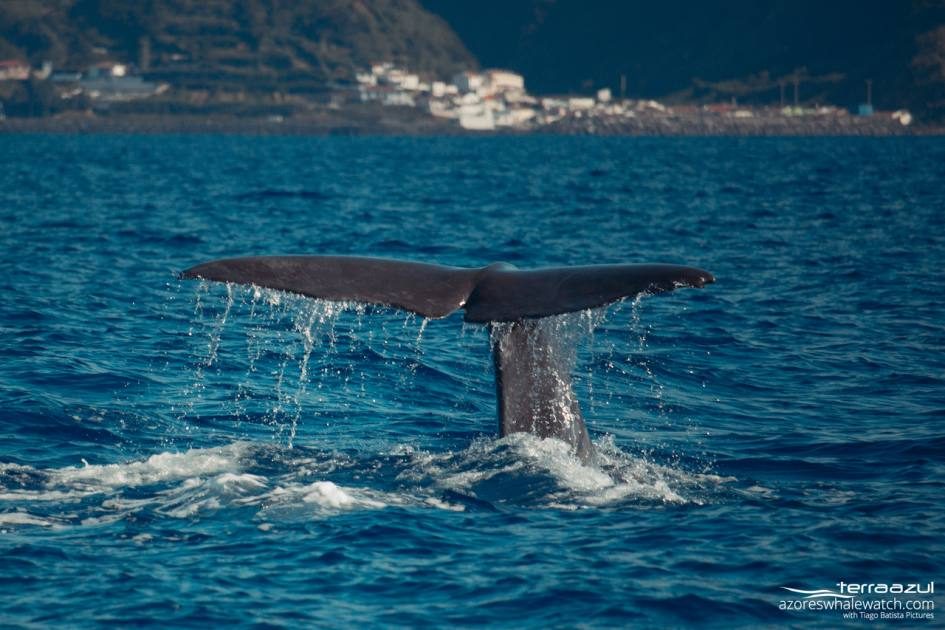 To end with more fireworks, we had a very nice encounter with the Atlantic Spotted dolphins (Stenella frontalis)! This species is staying in the Azores during the summer, and at the end they will migrate back to America around Florida!
Hope you enjoy the beginning of the week end ! 🙂