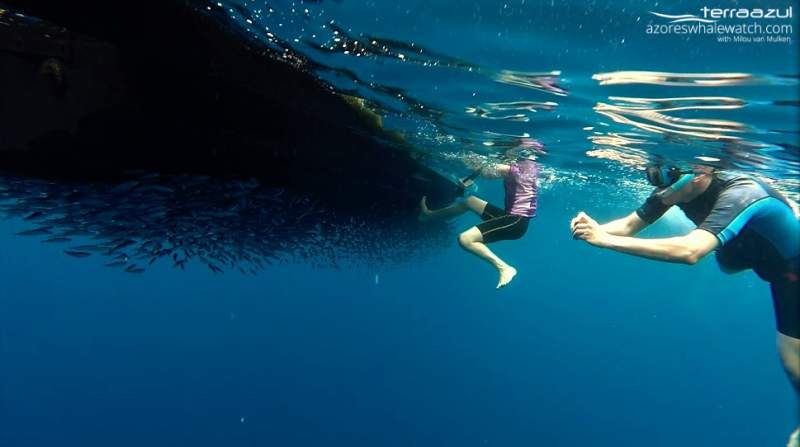 This day was filled with a lot of ocean life, one of those days that you realize the ocean is not only whales and dolphins, but so much more!
We had several amazing swimming with dolphins today. In the morning the spotted and common dolphins were mixed together in a large pod and busy feeding, and we encountered huge balls of fish underwater. It was funny because the sardines were hiding under the boat but also under the people all the time, so the dolphins could not eat them! But eventually some dolphins scored a nice breakfast for sure 🙂
Of the 4 sperm whales this early afternoon, 1 took a deep dive. the left over 1 juvenile and 2 calves stayed on the surface to socialize with each other. Later on they traveled Eastwards.
in the later afternoon we had to be patience for the whales, but they did show up again! 1 large male took a deep dive showing his fluke. The ever so sweet spotted dolphins were feeding again with birds and started to socialize later on.
There was also a special sighting this afternoon, some mantarays appeared in front of the boat!