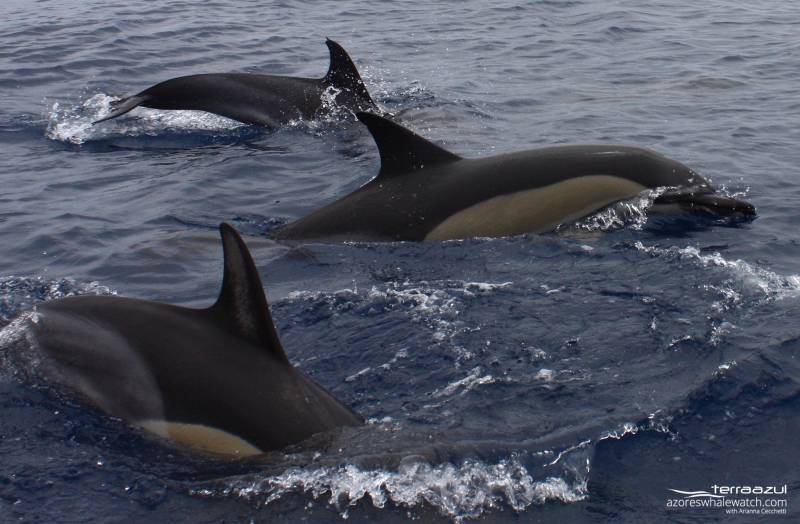 After a few days spent with whales, today they decided to go explore another area and we couldn't see them.
However, we had plenty of dolphins to keep us company and to delight the team and our passengers!
We started the tour with a small group of Risso's dolphins. Usually they are very shy but today they were having fun surfing the waves! They even got close to the boat to let everyone have a good look at their characteristic coloration.
Risso's dolphins are born almost black but, as they grow older, they become whiter and acquire lots of scars. Unlike other dolphins, the pigment on the skin of these dolphins doesn't come back after their scratches heal. Because dolphins interact mainly with their mouths, they often get tooth marks.
After leaving the Risso's dolphins we met a group of Common dolphins. This very playful and sociable species lived up to its fame. Also surfing the waves, they came close to the boat leaping out of the water and playing with each other. In total, we saw 3 different groups of Common dolphins!
Finally, the trip ended with a very quick appearance of the Striped dolphins!
Unfortunately the weather conditions didn't allow us to take pictures today, so all the above are from previous tours.
Keep tuned for more news! 🙂