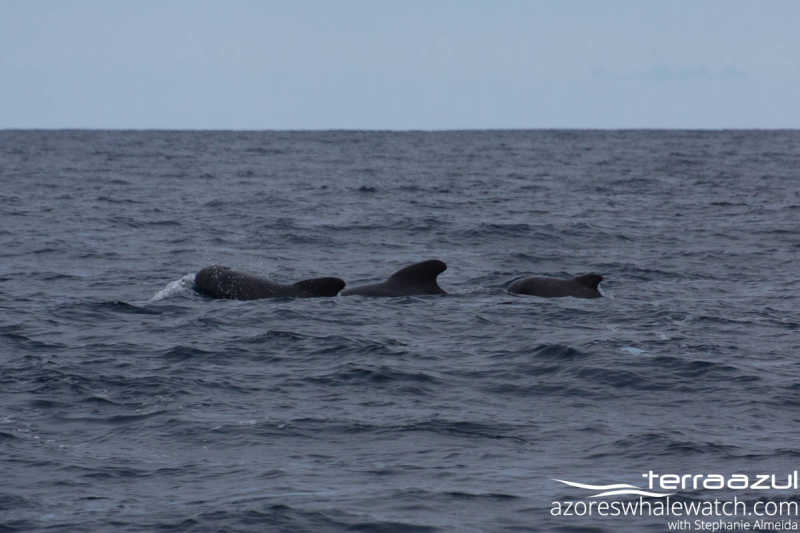 This morning we sighted, for the first time in this season, Pilot Whales!
They can be seen in the Azores from May to October. So they were right on time! 🙂
A big group of 30 to 40 individuals, with a couple of big big males and lots of females with calves. Mini Pilot Whales! 🙂
What a great day! Sunny weather and 6 species in total between the morning and afternoon tours! Blue and Fin Whales, a Sperm Whale, Pilot Whales, Common and Bottlenose Dolphins.
Stay tuned for more updates on our tours!