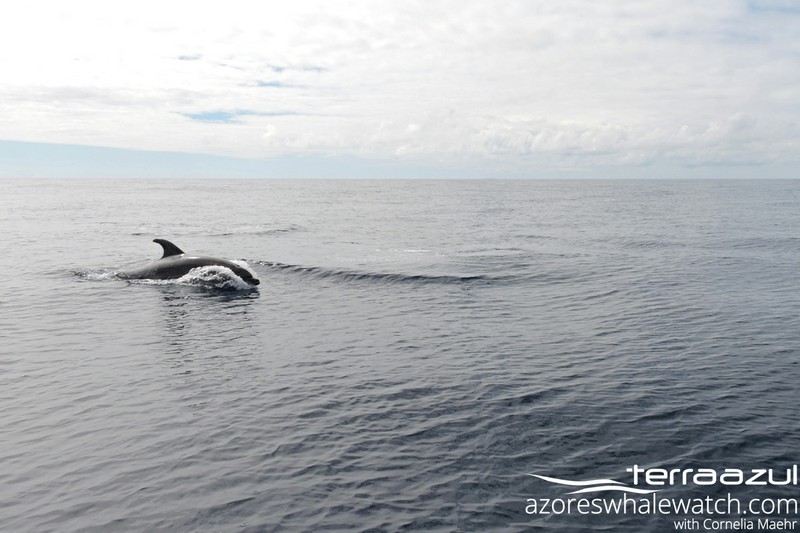 This morning started with a fast boat ride to a male Sperm Whale that was resting on the surface after a dive and we were lucky enough to get to the whale, before it showed its fluke again and went on another long, deep dive.
After that we spent a short time with some Common Dolphins and then spent the rest of the trip with a very large group of quite curious Bottlenose Dolphins that often approached us 🙂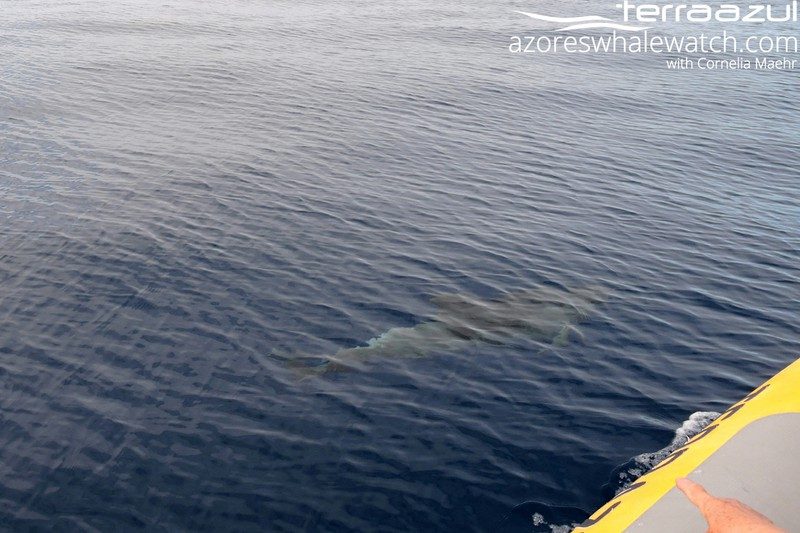 We also had two Swimming with Dolphins today. In the morning we swam with the Bottlenose Dolphins and in the afternoon with a small but very friendly group of Common Dolphins.
Right after lunch we met a huge male Sperm Whale that spent some time with us before going back to it's dives 🙂 The friendly Common Dolphins kept us company during the rest of this sunny tour!
And to finish off the day we had an encounter with some shy Risso's dolphins! Even so a mother and it's calf stayed close to us so we could have a nice look.
Finally, to end this beautiful tour, we had a lucky insight to a Common Dolphins' daily life when we met a group feeding with a flock of Cory's shearwater and a young Loggerhead turtle 🙂
Stay tuned for more updates! 🙂