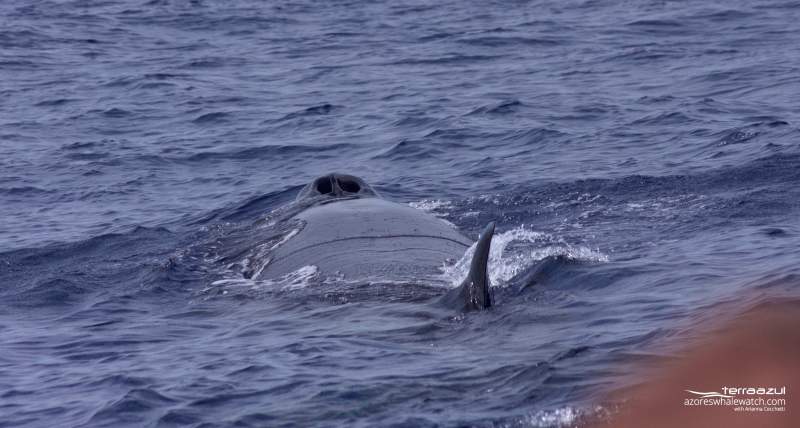 Hello everyone!
Today we had an amazing morning…We started with a Baleen Whale, although we are not sure if it was a Sei Whale or a Bryde's Whale due to the similarity between them and to distinguish them we need to see the head, because the Bryde's Whale has 3 ridges on the head and the Sei Whale has only one.
Minutes after we went to see the Sperm Whale. They were just relaxing and then they went for a deep dive to forage! The last species but not the least was the Bottlenose Dolphin…they were very playful and we could see also a baby with just a few days, we could even see the birthmarks from the uterus.
I hope you had enjoyed, see you at Terra Azul!