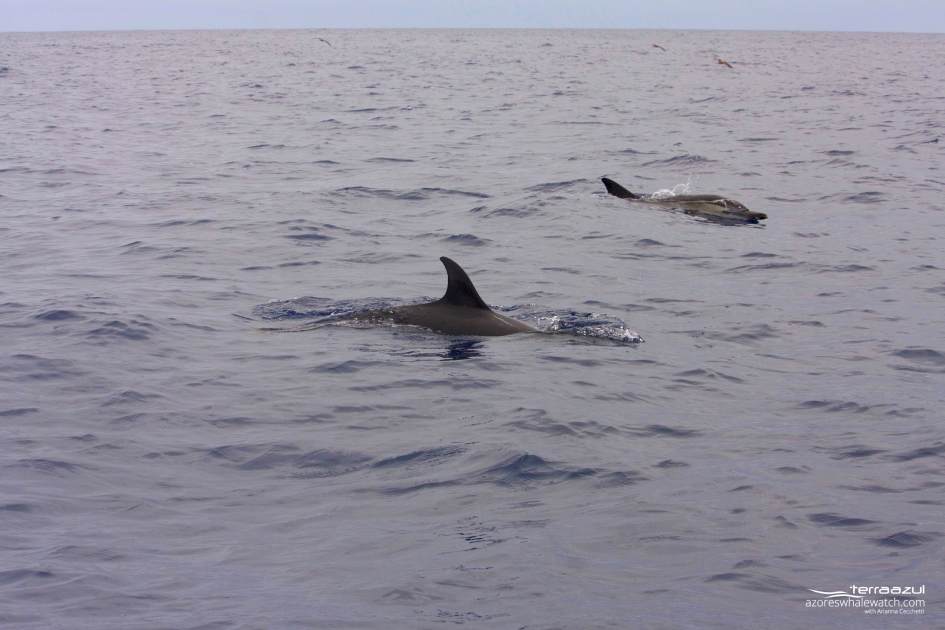 Today was such a lovely start of the day.
We observed a feeding group of dolphins, one of the resident species : Common Dolphins (Delphinus delphis).
The dolphins were quick to feed and then, as soon as they came to eat those yummy sardines, they left.
We navigated far out and we spotted, after a arduous search, the first Sei Whale (Balaenoptera borealis) of the year.
These animals are quite fast as our guests and crew were able to notice, yet the blow of this amazing animal was spotted by Nicole, our Lookout girl, who indicated us constantly the location until we finally reach it to the far East of our island.
So we are HAPPY that we sighted the first whale of the year and hopefully not the last one !