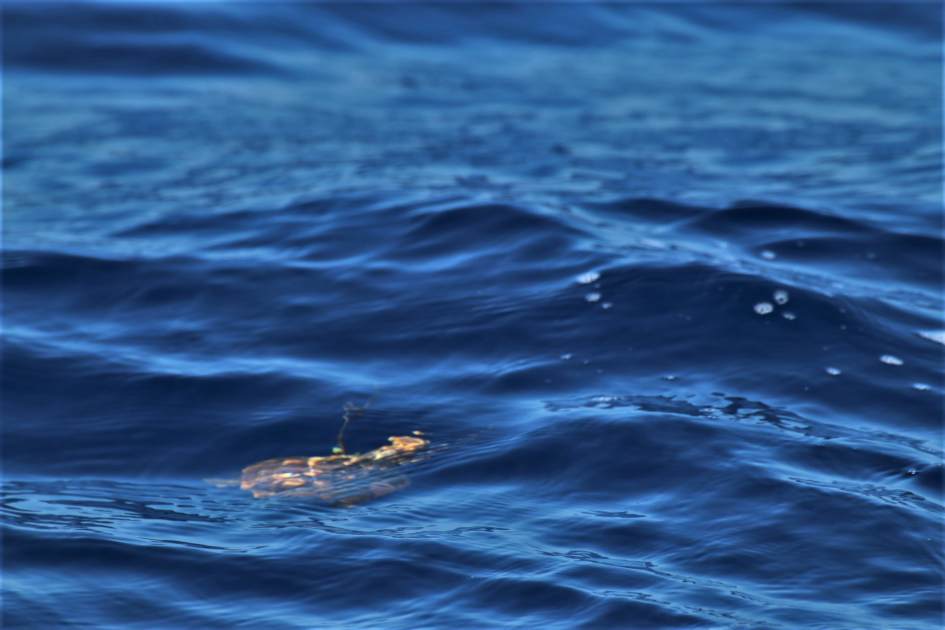 This morning the sea was flat and the wind was already a bit warmer again than it was yesterday. If feels good to know that summer is on it's way and instantly turns us in a positive mood!
The animals on this tour seemed to be adapted to the weather, and were just as calm as the wind and sea state. Starting off with the Risso's dolphins, they were as shy as they usually are, showing their own distinctive personality. There was a tiny baby in the pod that stayed near to its mommy all the time.
Then there were the – at the moment very common – Fin whales! 2 of them have been surfacing simultaneously several times on the flat surface and they seemed to be resting.
After all those giant animals, we suddenly spotted the tiniest Loggerhead turtle that you can imagine. A few weeks ago we saw a small one like this already, and it is definitely not usual to have them here already while they are this small.
Anyways, nature surprises us every day so we can only guess why certain unexpected things happen, and that's how we like it, to keep the mystery!