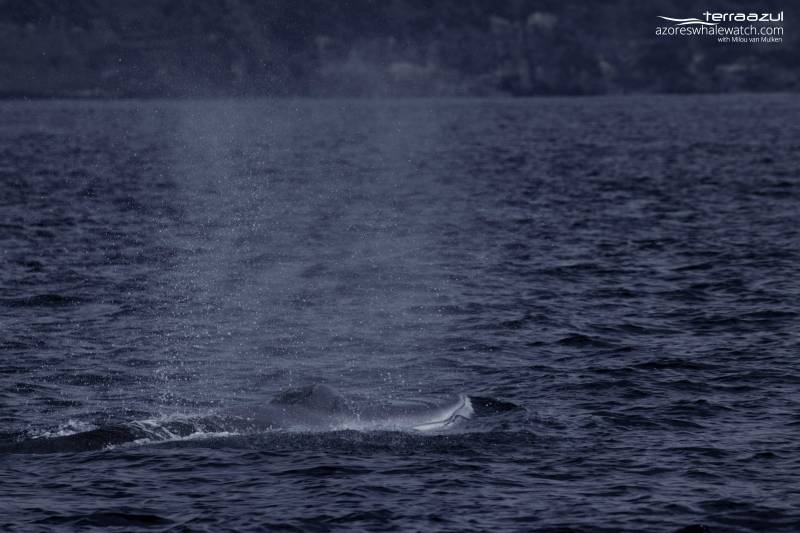 Today was a very unpredictable but wonderful day for sightings. We started in the morning with a group of Risso´s dolphins, including calves (see photo!) and 2 Loggerhead turtles.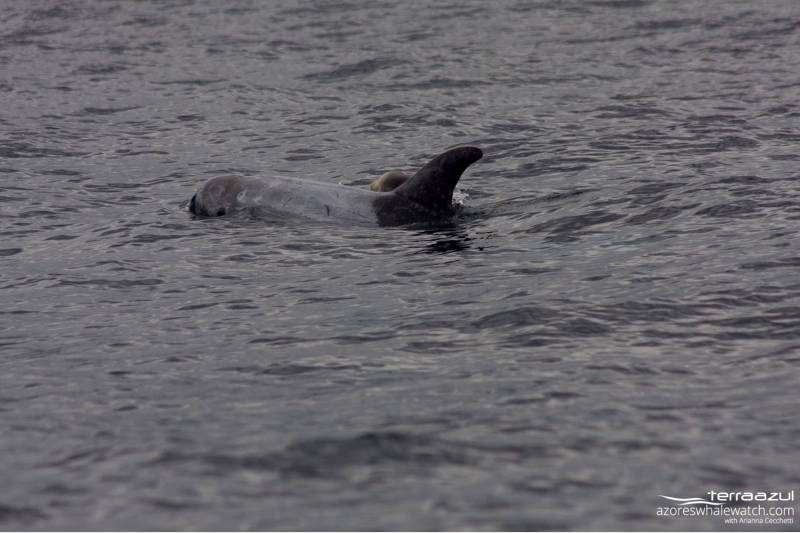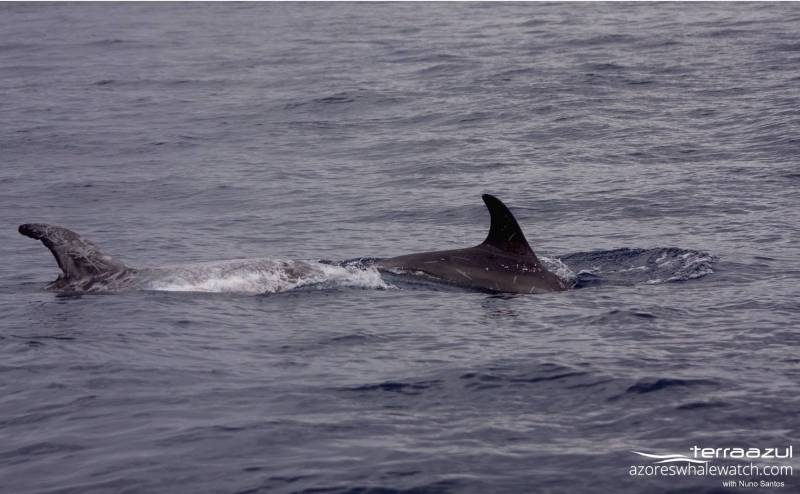 In the afternoon it was not sure if we could go out because some rainpatches and dark weather were blocking the view, but after 40 minutes (thank you to the very patient clients!) we went out initially with a group of Bottlenose dolphins, and then got surprised by the presence of 3 large Fin Whales!! The Fin Whales were very far out on the sea, to the South West of Sao Miguel, and we got a cold rainshower on our way towards them. But…as very often in life we have to go through rough weather to reach a beautiful destination 🙂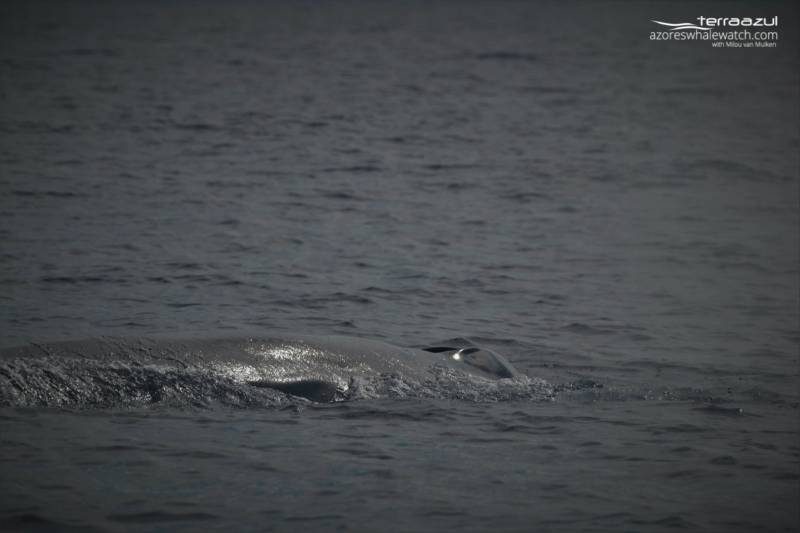 In the later afternoon trip the Fin Whales had moved on and we stayed in the presence of a group of Bottlenose dolphins including 1 calve. What will tomorrow bring?