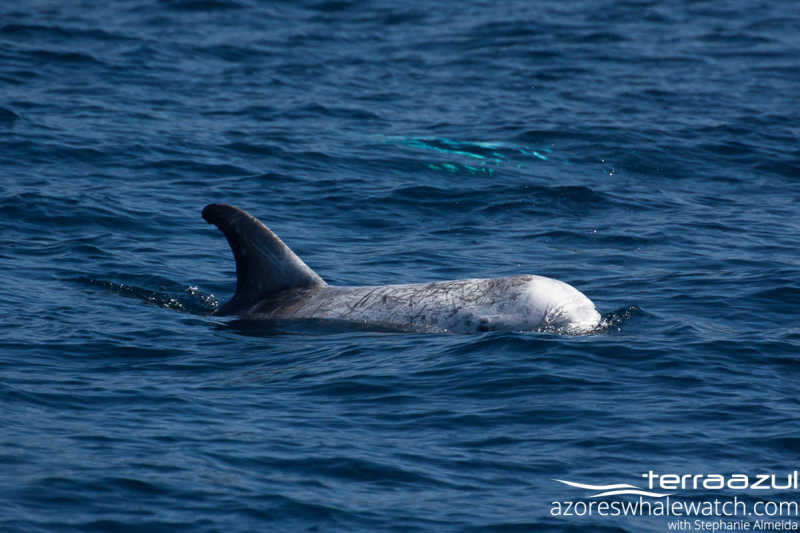 What an amazing start to the day!
This morning, our first tour started with a quick visit of Common dolphins on our way to a Blue whale. When with the whale, this beautiful young individual came to have a look at our boat 🙂
To finish the trip we joined a group of Risso's dolphins playing in the waves
On our way to the Risso's dolphins we encountered two more groups of Common dolphins and 6 loggerhead turtles!!
And to prove that in whale watching everything changes in a couple hours, the afternoon trip starred a group of Bottlenose dolphins and a Fin whale, the second biggest whale in the world 🙂
Keep tuned for more news of our tours! 🙂