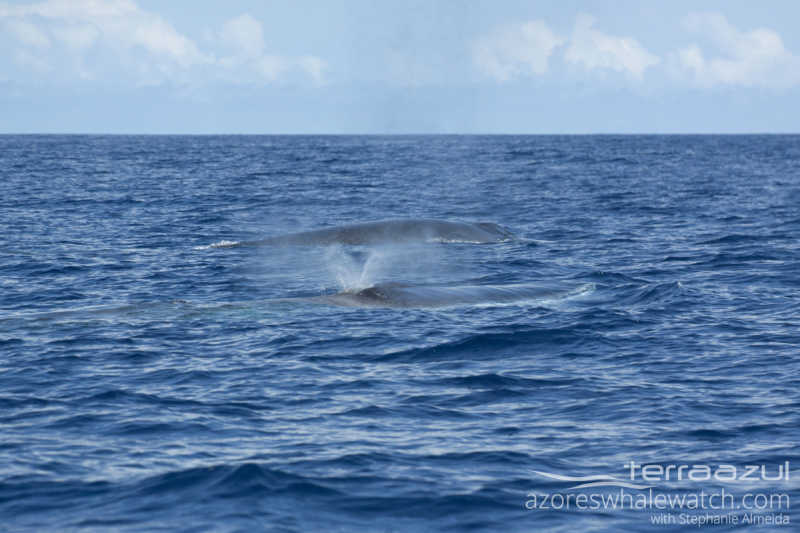 What a great afternoon with 4 Fin Whales and a group of at least 200 Common Dolphins!
One of the Fin Whales even showed her fluke. In this species in not very usual to see the fluke. So this was a special moment.
The Common Dolphins were very energized jumping and bow riding the boat. Simply having fun!
The sun was shinning, the ocean was flat, blue and clear… A perfect afternoon of Whale Watching!