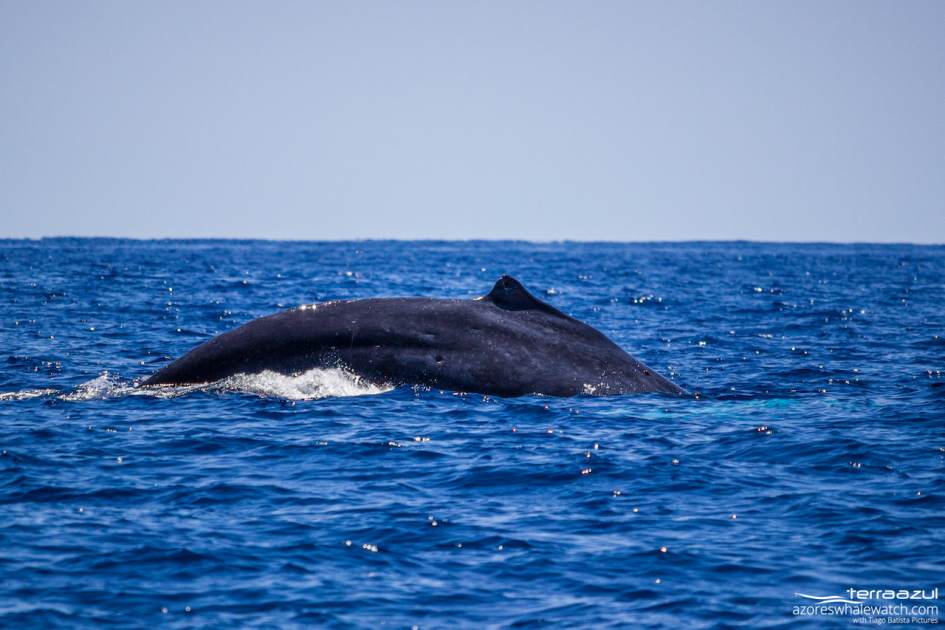 Today in the afternoon we were incredibly lucky to start with the sighting of a Humpback whale around 700 meters in front of the coast!! Just behind the little islet of Ilhéu. The whale was showing very interesting behaviour, diving lots of time with its tail showing, and coming up soon after. Suddenly he stopped showing its tail and just kept on pretending to take deep dives, only showing off its curved back. Then out of nowhere, the whale did a huge tail sweep with its entire back coming up and smashing its tail onto the water. You could feel the power.
The longer we spended with the whale, the closer he/she moved towards Ilhéu. At some point another boat arrived, and we left the whale alone.
But, this tour was was from over! We were happy to switch to a complete different species: Bottlenose dolphins. There were socializing between each other, before we actually left them soon after, to find Beaked whales!!
We were able to witness a group of at least 3 Blainville's beaked whales, just like we saw this species about 2 weeks ago. This time they did not come that close to the boat, but the fact that they were still (or again) around, is something that we are very glad about, as they are quite a rare sighting.
Obviously we are excited to figure out what tomorrow will bring us 🙂