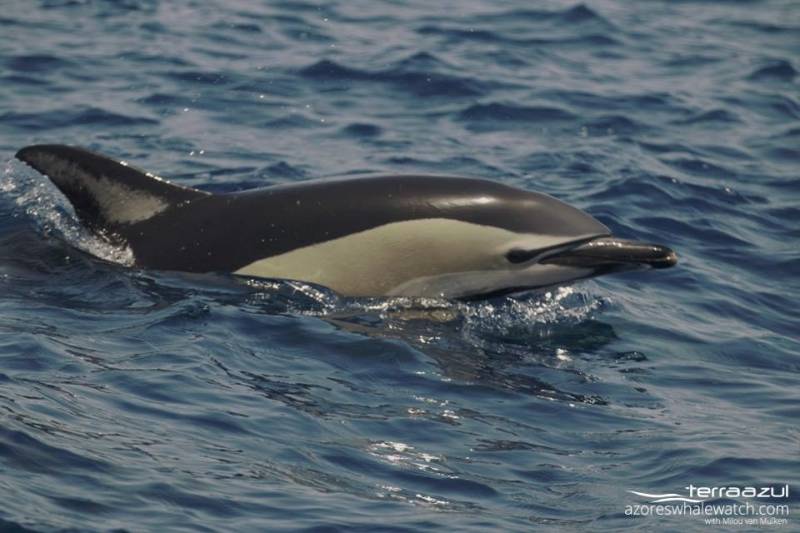 This morning, we left the marina at 9:00 to go meet a very friendly group of Common dolphins. The group of around 20 adults and juveniles was feeling quite curious and playful, and spent most of the encounter playing around the boat and surfing the waves!
While we were with them, our lookout Filipe spotted a whale but unfortunately, it played a trick on us and it decided not to show itself… Things that happen when you deal with wildlife!
During the trip we also had a very special encounter with two loggerhead turtles, especially with one of them that we brought aboard. Turtles often have parasites, like barnacles and crabs, that lodge themselves under the shell and especially around the flippers. This is uncomfortable for them and often affects their swimming ability so, every time we can, we pick them up and take off their parasites before returning them to the sea.
You can read more about loggerhead turtles here and here.
Keep tuned for more news about our tours! 🙂
Note: The pictures above are not from today. Unfortunately we couldn't take our camera on the boat