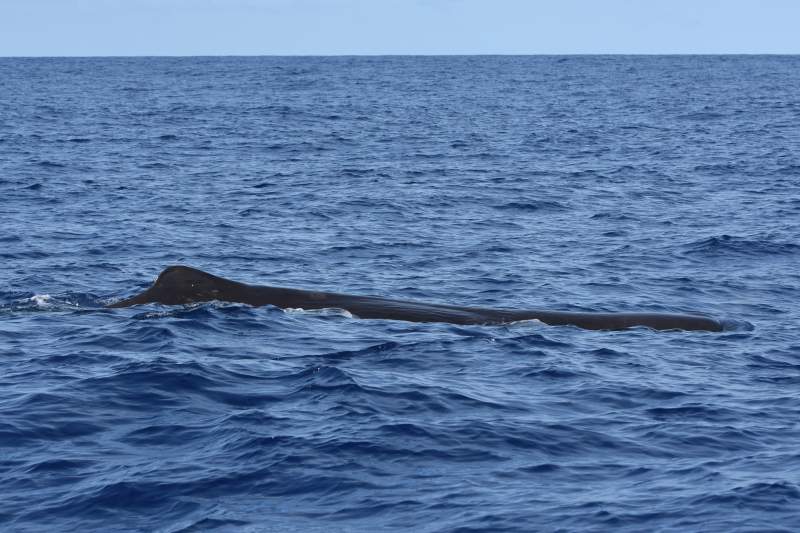 Hallo dear oceanlovers!
Today's morning tour had a bit of everything, some sun, some splashes, some choppy waves and whales and dolphins.
We started with a group of Striped dolphins, that at first showed us their usual National Geographic moment, and than calmed down and eventually disappeared under the surface. In the same spot where we were still watching the Striped dolphins, a group of Common dolphins appeared in between. It seemed as the Striped's dissapeared, the others took over! They were surfing a bit between the waves…until…
Our bright eyed skipper, Nuno AKA Dennis, spotted a big blow out of nowhere, without notice of our lookout. Of course, Nuno was wearing 3 pair of glasses: his reading ones on his head, 1 polarized pair on his face, and another sunglasses around his neck. With so many options, it was no surprise that he found us this magnificent animal all by himself! It seemed to be a juvenile, and she was taking lots of shallow dives, but we got to see her pretty well.
We all had a great time on this tour, and can't wait to share more beautiful moments out on the ocean with you! 🙂