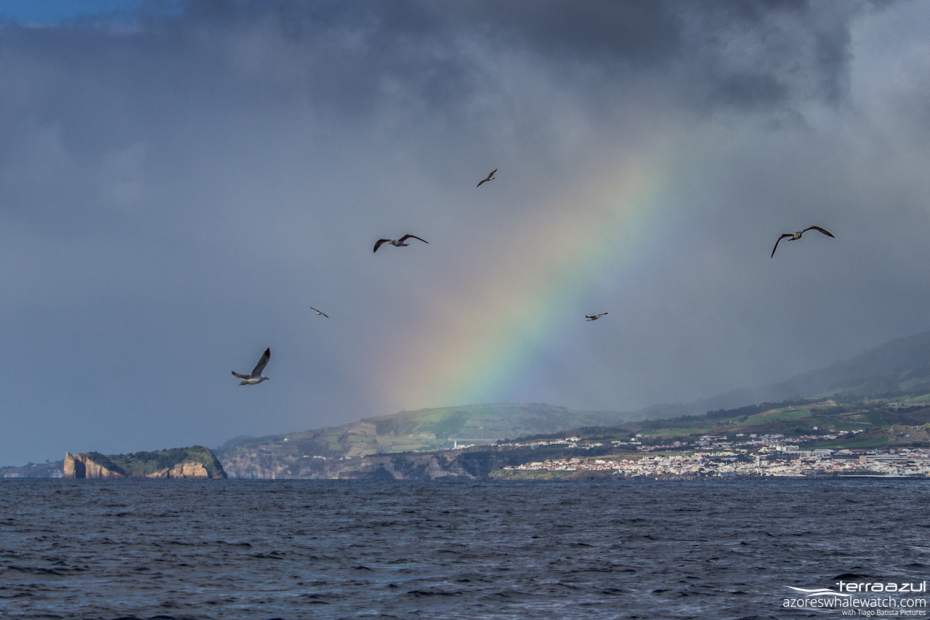 Hello everyone! Today we spent the morning with a group of common dolphins. The first gorup seemed to be little but then we saw that it was a big group of dolphins, altough very dispersed. They were feeding all the time that we were there but some groups here and there were playing with each other. Seagulls were also feeding with the dolphins. Normally these two are always together when feeding because dolphins put the fishes to the surface and it's easier for the seagull to feed.
Our lookout saw a Sperm Whale but it was many miles away, so we stayed with our friends common dolphins and took a lot of pictures.
I hope you enjoyed and come visit Terra Azul soon. Bye!