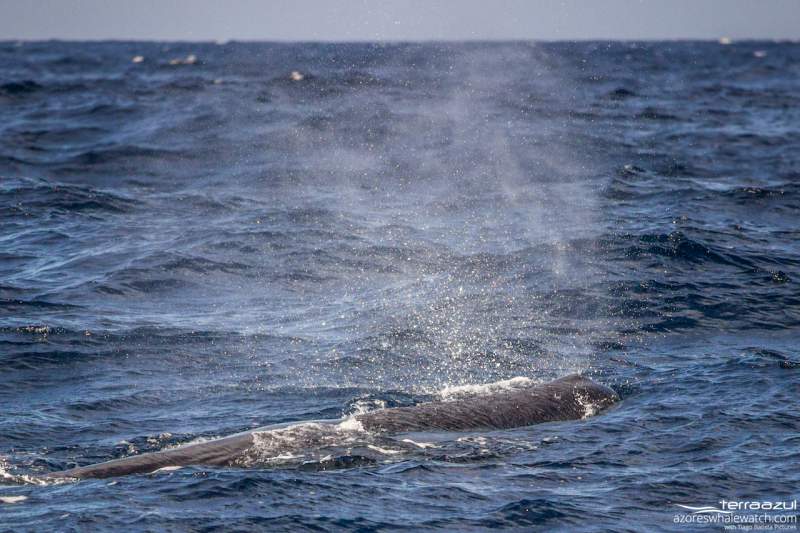 After two days on land because of strong winds, we finally managed to go to the ocean! 😀
With brave passengers ready to face the waves, we followed Filipe's direction's to meet a very active group of Common dolphins. The big group of adults and juveniles barely seemed to notice us as they were so busy playing with each other.
Some of them even showed off how fast they can be sprinting after each other.
While we were spending a wonderful time with the dolphins by the coast, the wind was getting stronger and, further offshore, the waves were getting bigger. With these conditions it becomes a bit harder to spot animals so the crew on the boat were starting to think that we wouldn't be able to see anymore groups. But fear not! Filipe, the lookout, is here and he spotted Sperm whales! 😀
At first we had a brief encounter with a female that was getting ready to look for some yummy squid, but soon after we could see more blows. A group of females with at least one calf was spread around the area and allowed us to keep them company for a while before diving to find some lunch.
Let's keep our fingers crossed for good winds in the next few days! 😀