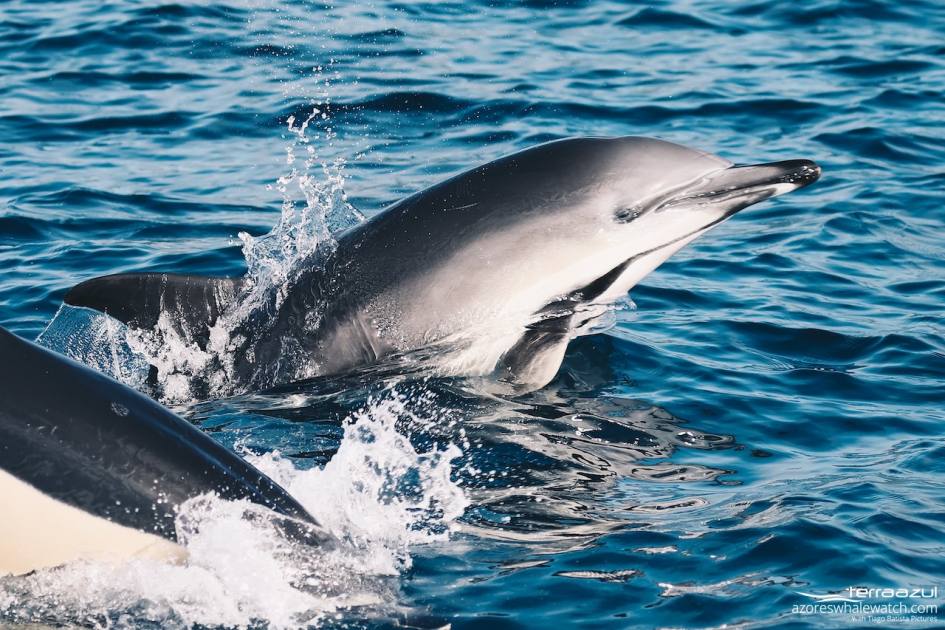 Hello everyone!
Today we had a beautiful morning with our guests! The sky was blue and almost no wind, although it was a bit cold and of course with the amazing company of our friends Common Dophins (Delphinus delphis).
The dolphins were socializing and we could hear them very clearly with the hydrophone 😀 !
We could even capture on our camera a different Common Dolphin with a different pigmentation! It looks like this dolphin also wants to join the Carnival party!
I hope you had enjoyed, see you at Terra Azul!