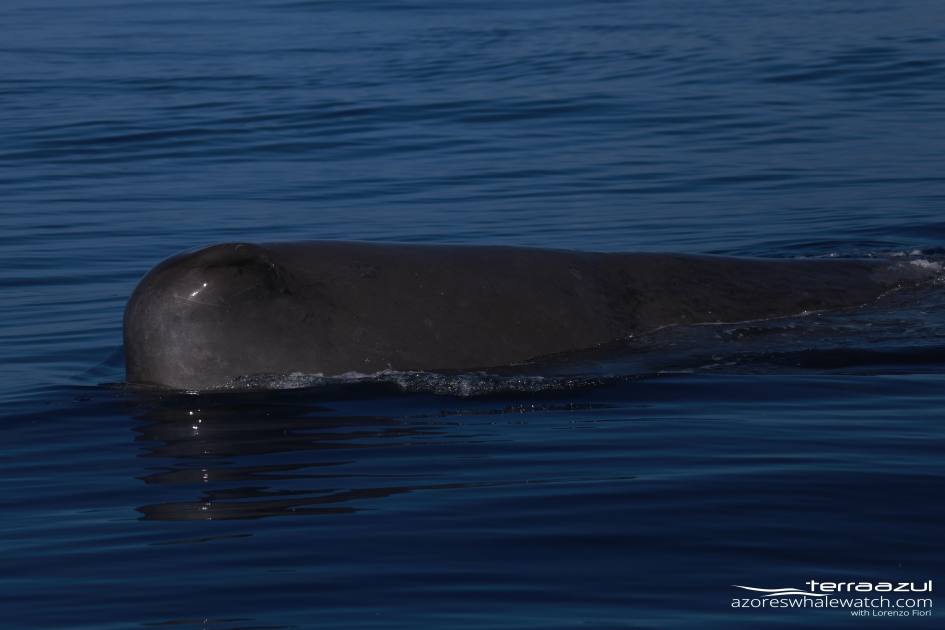 Sperm Whale (Physeter macrocephalus) from this morning.
Hello everyone,
As you can see in the beautiful picture up here, today in the morning trip we had a veeeery close encounter with a Sperm Whale, only a few meters from Terra Azul boat. In the afternoon we also got the chance to see a Sperm Whale. The lookout spotted one diving, so we drove to the whale zone to see if he/she would appear to the surface again.
Good things are worth waiting for, they say.
Well, our patience really payed off because after a while the whale appeared and we could enjoy the amazing fluke! We even saw a big piece of squid on the water surface, probably a leftover of the whale's lunch :-).
We also had Common Dolphins both in the morning and the afternoon and they were really amazing. It was a mixed group of adults and juveniles with again a lot of babies. They were socializing and rubbing against each other a lot.
See you on our next adventure!