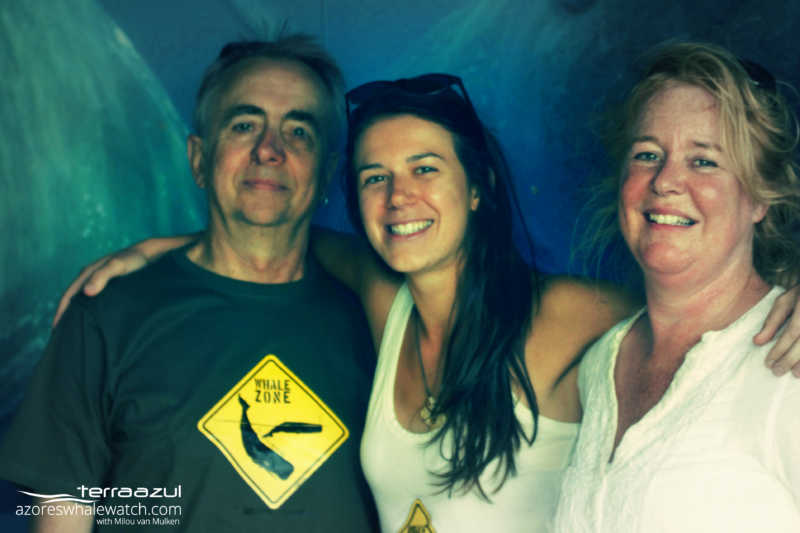 Today was maybe not what you would expect to be an average October day…because we saw a huge male Sperm Whale and a group of Common Dolphins. In between our lovely clients there was Mr. Jørn Zeiler, a Dutch Archaeozoologist/ Biologist! Together with his wife Judith.
Of course we liked to have a little chat with Mr. Zeiler to share his aboard experience with us, but also very much to share common interests about the living world in front of us.
1) What were your expectations from a trip with Terra Azul, and are you satisfied?
I was hoping to see a whale, although I was aware that there was no guarantee. But we saw one! A Sperm Whale, wonderful!
2) You are Biologist yourself, but have you learned anything new today? 
I learned more about the behavior of Sperm Whales and Dolphins; the way they feed, the group composition etc.
3) We have had a lot of young Marine Biologists working at Terra Azul over the years, in your time when you just graduated from your Biology degree, what kind of jobs were popular?
When I graduated, jobs in field Biology were popular but very scarce. There were more jobs available in Microbiology and Genetics.
4) And would you have liked to work at a Whale Watch company yourself if there was the possibility in your time?
Absolutely!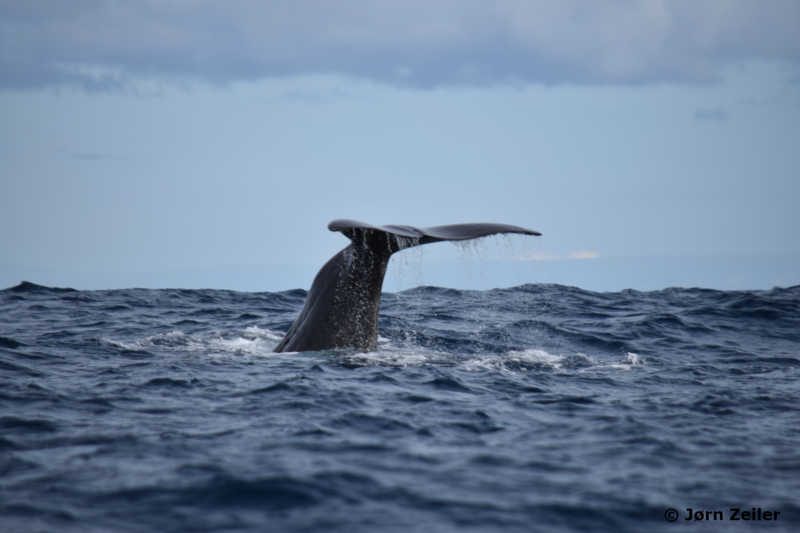 Large male Sperm Whale from today. Photo credit: Mr. Jørn Zeiler