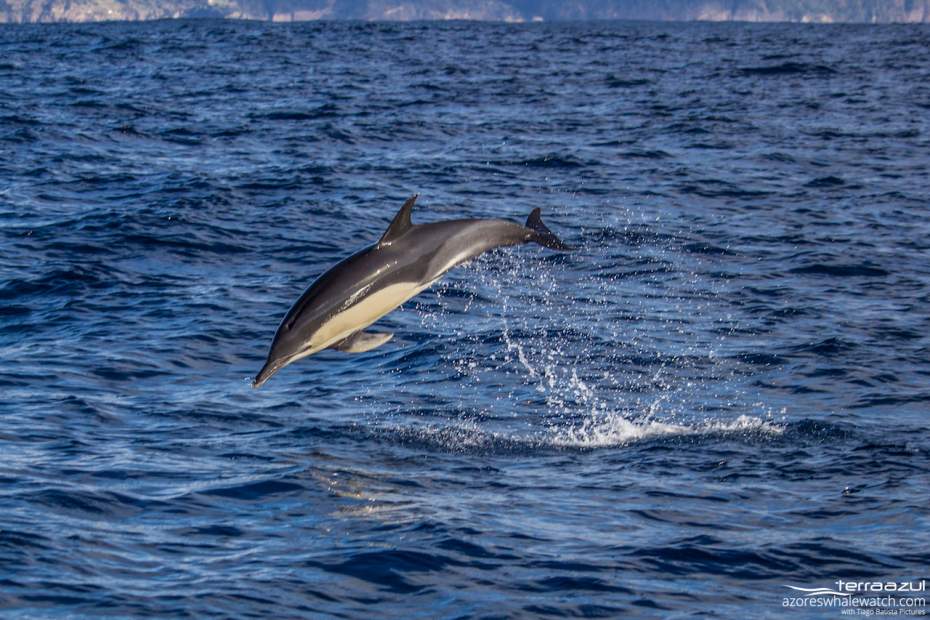 Hello everybody!
On today's tour we saw different groups of Common Dolphins (Delphinus delphis). Although we had some cloudy weather, our truest friends didn't seem to bother.
This morning we had our first encounter with a very active group of Common Dolphins (Delphinus delphis). They were swimming at high speed and jumped a lot out of the water while dislocating from one area to the other. Most likely they were in a first stage of cooperative foraging. They can dive to 200m while foraging. We saw some interested Cory's shearwaters following them, because offcourse they are hungry for breakfast to.
Later on the trip and also in the afternoon we could meet the dolphins again. Large pods of adults and juveniles were showing us nice aerial behavior.
I hope you all enjoyed!
See you on our next adventure!