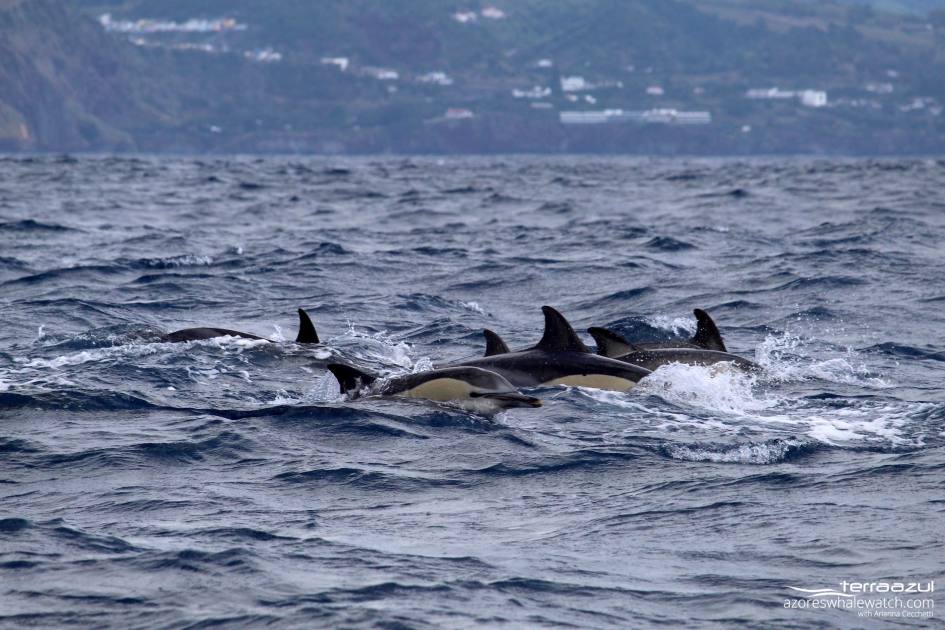 Hello everyone!
Today was a rainy morning! We had to wait a little bit for the lookout to give us the OK to go out. A few minutes later we had good news and we went to the sea.
The sea was a bit choppy but soon we found the Common Dolphins that our lookout had spotted. We stayed a few minutes with them, they were surfing the waves having a lot of fun. It was a really nice group with juveniles. Then we returned to the base to drink the warm tea 🙂 .
I hope you had enjoyed, see you at Terra Azul!