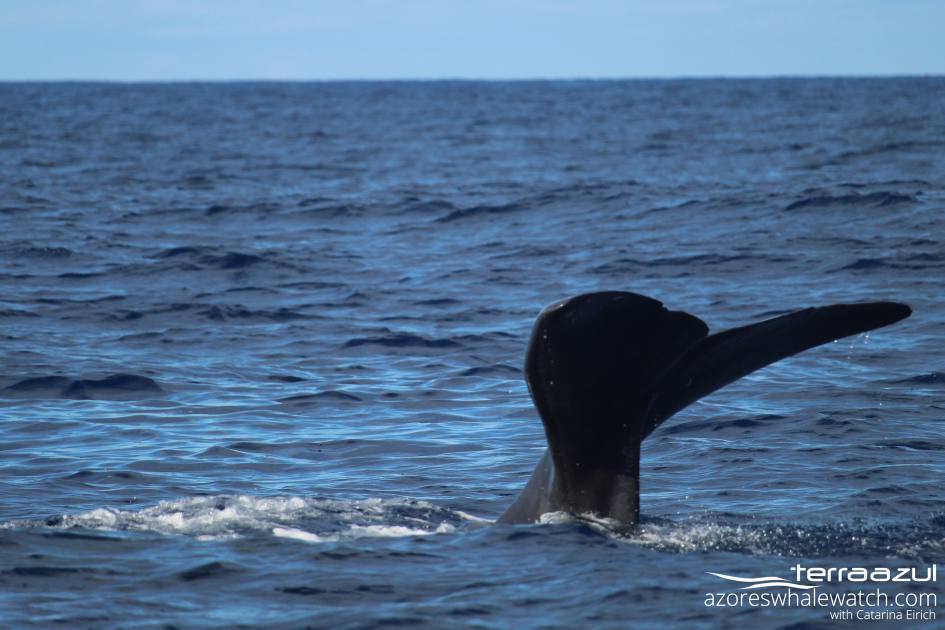 "Indian Summer" it's a common expression used to refer to the sunny days that can occur in October and November in the Northern Hemisphere. Today felt like summer during this lovely day. Perfect sea conditions and amazing guest joining our tour.
We spotted a big pod of adult Common Dolphins (Delphinus delphis), they were really being curious about our boat. The conditions made it really easy for everyone on the boat to observe these marvelous mammals underwater.
We navigated 10 miles out in order to wait for a big Sperm whale(Physeter macrocephalus), commonly known by our team as "C1", our famous resident male. I was really excited because on our boat today we had a couple that joined for the second time, the first tour they joined they were lucky enough to see the Common Dolphins but were hoping also to observe a larger marine mammal.
Our advice is to always expect nothing of the Ocean but let you be surprised every single time. Im happy their goal was achieved before heading back home.
The ocean will always provide surprises and amazement that is the only certainty I have, every other sighting is always a lovely surprise.