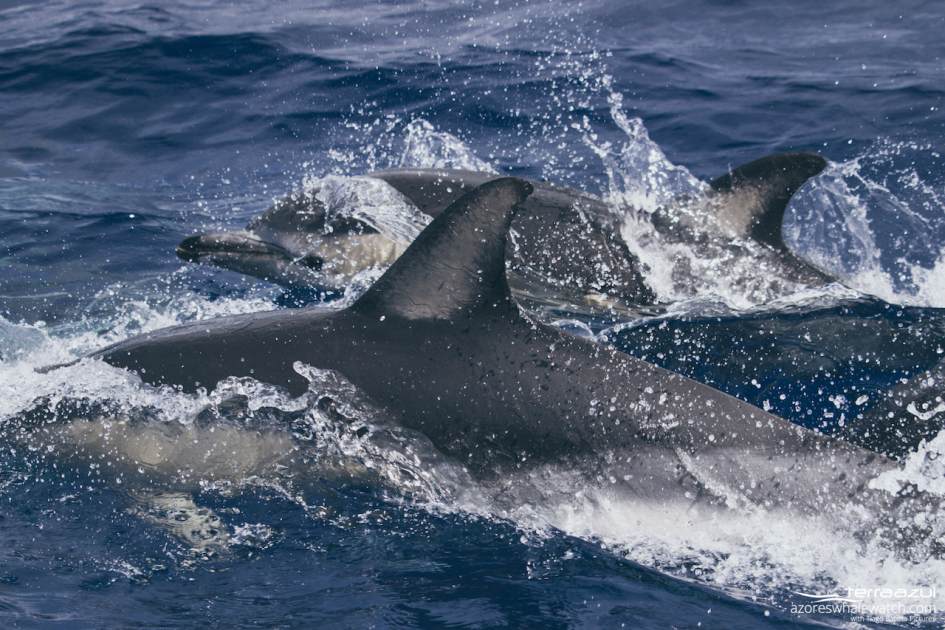 Are you a morning or night shower person? I doesn't really matter as today willing or not we all got a shower and we even enjoyed it, despite being a salty one 😉
Due to the choppy sea and high swell there was no possibility of staying dry even with our skillful skippers in charge of driving us in this adventure called whale watching. The adventure got more exciting with the presence of a nice group of common dolphins, which were porpoising, meaning they were leaping out of the water while travelling on a sustain pace. This allowed us to see them very well despite the wavy ocean.
On our way back closer to the coast we saw few flying fishes, and arriving at the islet of Vila Franca do  Campo for our usual round tour we saw a little egret, a sign winter is coming. These birds are in fact observed in the Azores starting from September until April. They visit harbours and rocky shores where they feed on crustaceans, mollusks an small fishes.