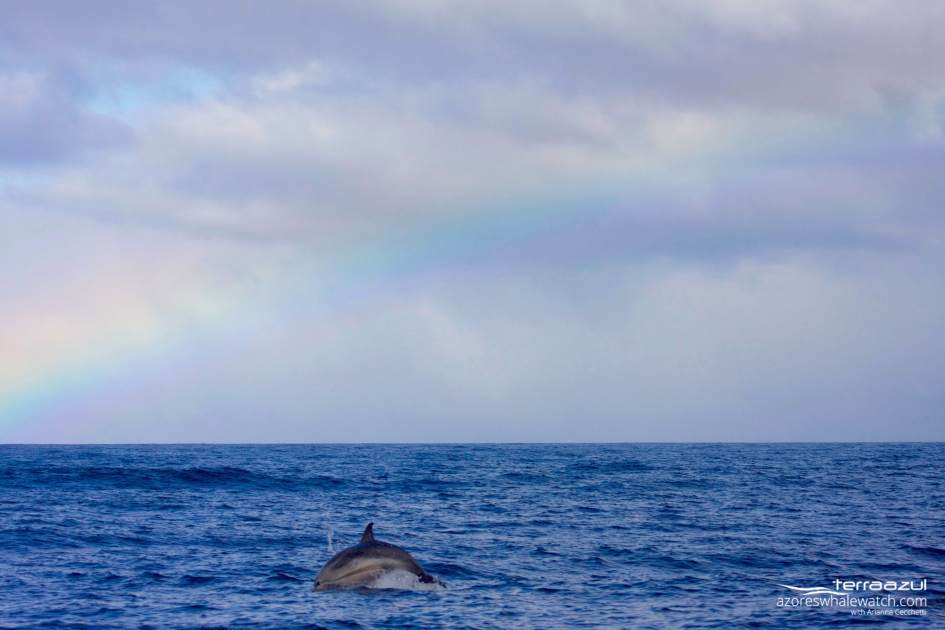 Today we spent our day with dolphins 🙂
We may be used to the classical image of a grey dolphin leaping out of the water, but dolphins can be colourful as well, and today not only we had the most colourful dolphins, but also they were accompanied by colourful rainbows!
The beautiful striped dolphins look like they are painted with their black stripes marking their flanks. In the morning they were showing themselves pretty well while feeding in association with Cory's shearwaters. Usually striped dolphins are the racers of the Azores, always in a hurry, but today they decided to slow down and even approach the boat few times.
The second "artistic" dolphin species is our friend common dolphin, which with we spent the rest of the morning and the afternoon.
The cherry on the cake was a little loggerhead turtle spotted on our way back. The turtle was a tagged individual, but we were not able to check the code as it kept diving and coming up at the surface. Let see if we will encounter it again in the next days 🙂