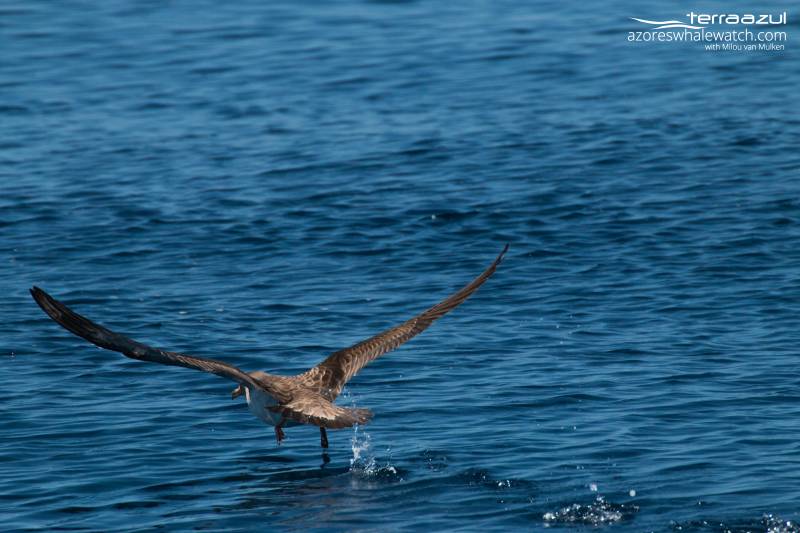 Today was another day with unpredictable weather. We only went out at 9am for a long long trip on the open ocean! We stayed with a fantastic group of common dolphins and they were more curious than ever!
We actually drove this far to see a Sei Whale which was seen by our lookout in the area, but we never found him.
Each time we moved our boat to track the "invisible" whale, those funny dolphins would follow us and circle all around our boat. It was obviously a human watching trip for the dolphins this time!
Because of the rough sea I did not capture any dolphin photos. Instead I added a Cory Shearwater bird that I photographed a bit closer to shore. "Run forrest, run!" is what I thought of, since the bird is actually running over water 🙂