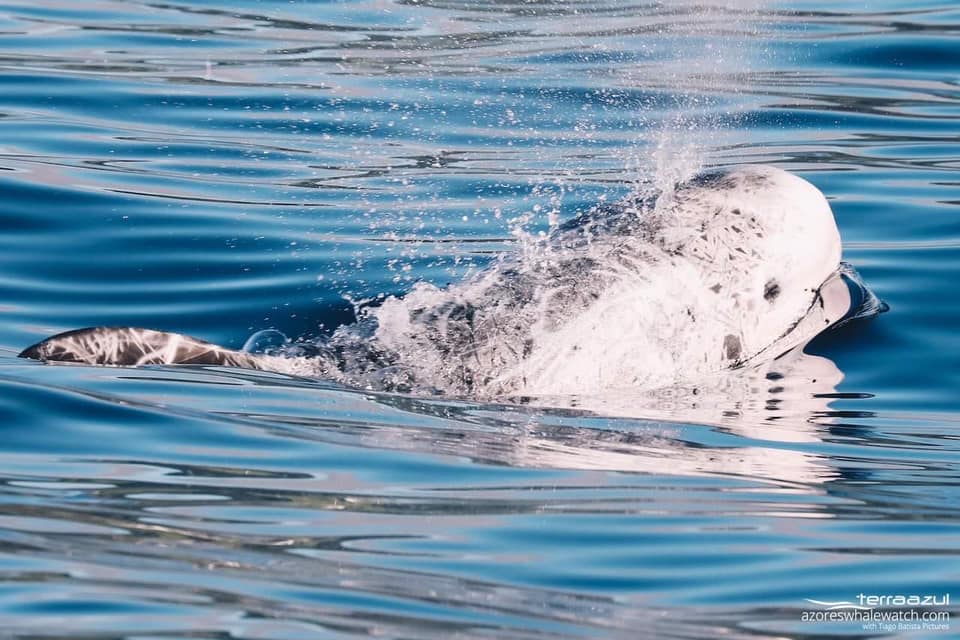 Halli Hallo people,
So, I thought the summer in Sao Miguel was starting to fade, hmmm, well, I guess I was wrong.
Today's soft weather conditions showed us how much it is still possible to appreciate the calm brise of wind and warm hearting Azorean sun while navigating the dark and shiny Atlantic waters.
If we add some friendly Common Dolphins (Delphinus delphis) to the equation, we can call it a perfect day.
I am always mesmerized to see how beautiful the different colors of these animals can be. It almost looks surreal.
Nevertheless, the Common Dolphin is not the only one that gets a lot of attention for his robe.
Our other resident species the Risso's Dolphin (Grampus griseus) showed us how astonishingly peaceful a scared body can look like.
Not only do all these scars look very impressive, but they are also very useful to keep track of some specimens as their scared dorsal fins look very unique from individual to individual.
Now you guys know a bit more about the Common Dolphin, the Risso's Dolphin and some of their remarkable morphological traits.
Let's learn more together after our next trip.
Until then, stay safe and be amazed.