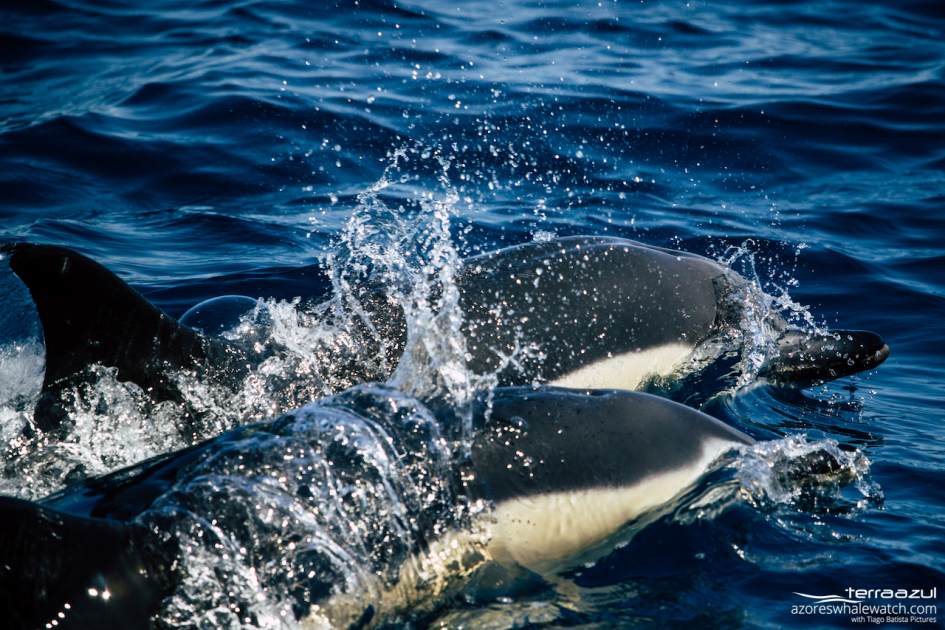 Hello Everybody!
Today we went to the sea with a Beautiful Sun !
The lookouts spotted a group of Common dolphins (Delphinus delphis) very close to the Islet of Vila Franca 🙂 The dolphins were swimming very slowly and very calm: they were sleeping. After a few minutes they started to wake up and travel to the East direction.
After we drove out off shore to try to see a baleen whale, but the wale were travelling so fast that we never managed to see it. Some of us saw the blow typically from a baleen whale,  but we do not know the species. It is also part of Whale Watching time, waiting and accept the behavior of each animals. So we wished a good trip to this whale whale !  That's Nature 🙂
Take care of yourself and your planet !