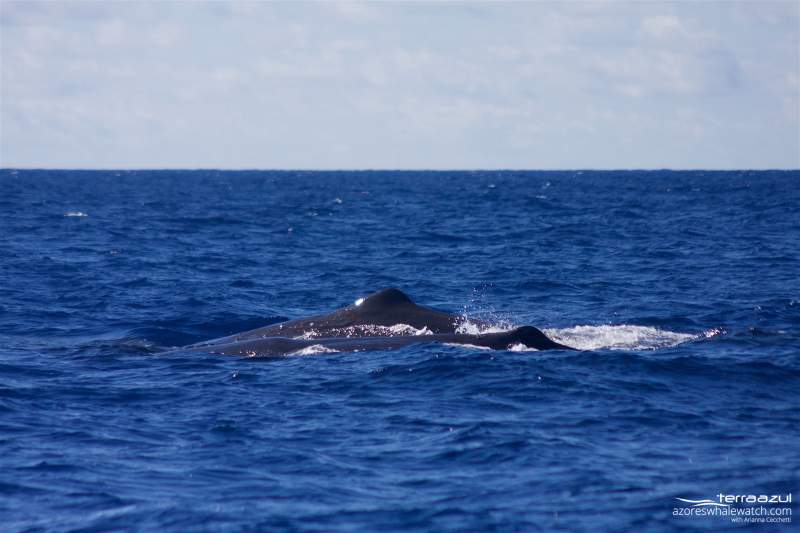 The Southern wind came blowing in… and brought Common dolphins and Sperm whales!
Some days are more active than others, and today our skipper Tiago did a wonderful job braving the waves to follow the directions of the lookout André. We first started with a lovely group of Common dolphins that were so busy playing with each other that they barely seemed to notice we were there. Unfortunately, the sea was too rough to take pictures so the ones used in this post are from previous tours.
While some were showing of their speed while surfing the waves, others were more entretained with each other rubbing their bellies together 🙂
We were very entretained with the dolphins when we got exciting news… not too far away a Sperm whale was breaching! After everyone onboard got ready for another shower, off we went with our hopes up to meet them. We were not lucky enough to see them jump but a family of 4, including a small calf, stayed for quite a while at the surface giving everyone an amazing chance to admire them.
Stay tuned for more news and lets keep our fingers crossed for good weather! 😀