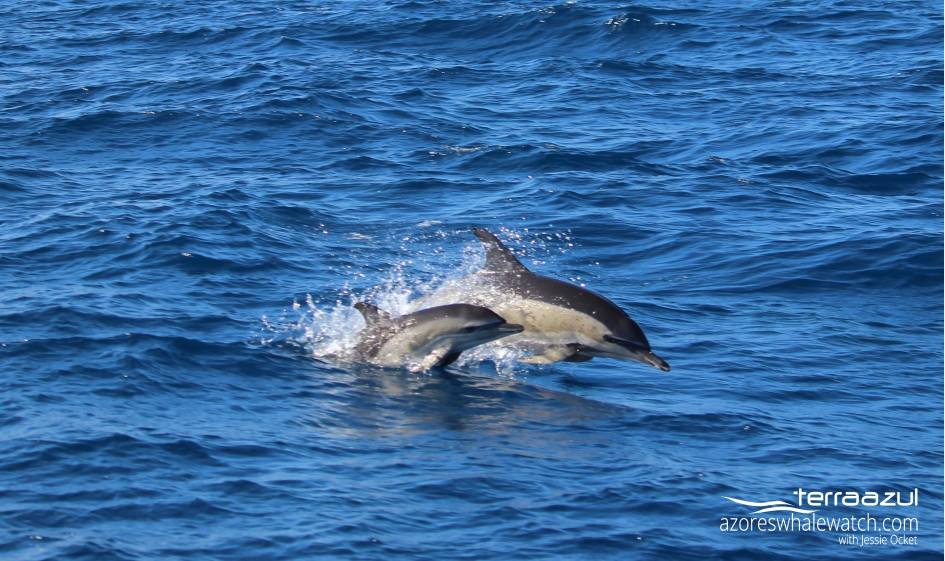 Hello everyone!
Today on our tour we saw a group of Common Dolphins (Delphinus delphis), around 50 dolphins with juveniles and calves as well. At this time of the year it's very common to see babies  on the groups, as the water is warmer at this time of the year.
The group divided at some point and one of the groups was feeding and the others were socializing, we could see some jumps here and there, some were curious about the boat and got close a bit more.
I hope you had enjoyed, see you at Terra Azul!