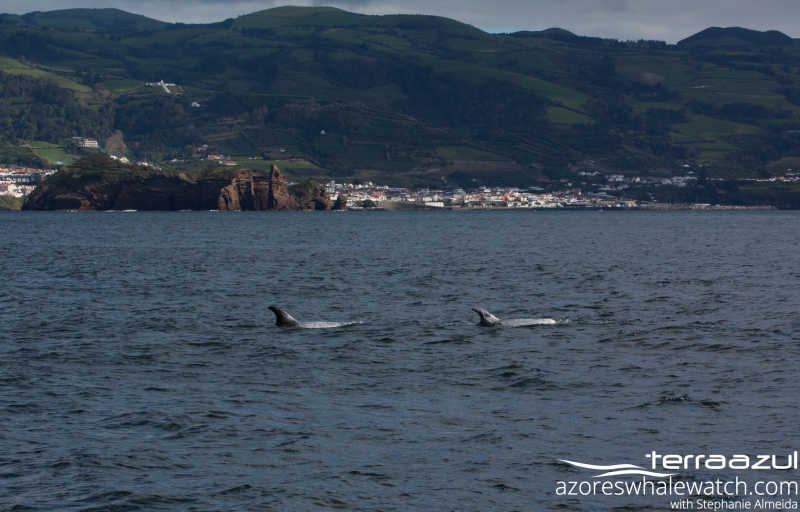 Welcome to Terra Azul's 2016 Whale and Dolphin Watching season! 🙂
This are pictures from the 19th of March. We had a spectacular morning with a group of Risso's Dolphins, right in front of Vila Franca do Campo.
This was on the first tours of this season. There were a few already, but due to some technical problems we were not able to post any pictures.
The Risso's were very calm, moving at a constant rhythm to the East. And a bit curious sometimes, approaching the boat for a few times.
Stay tuned for more news, updates and photos of our tours!