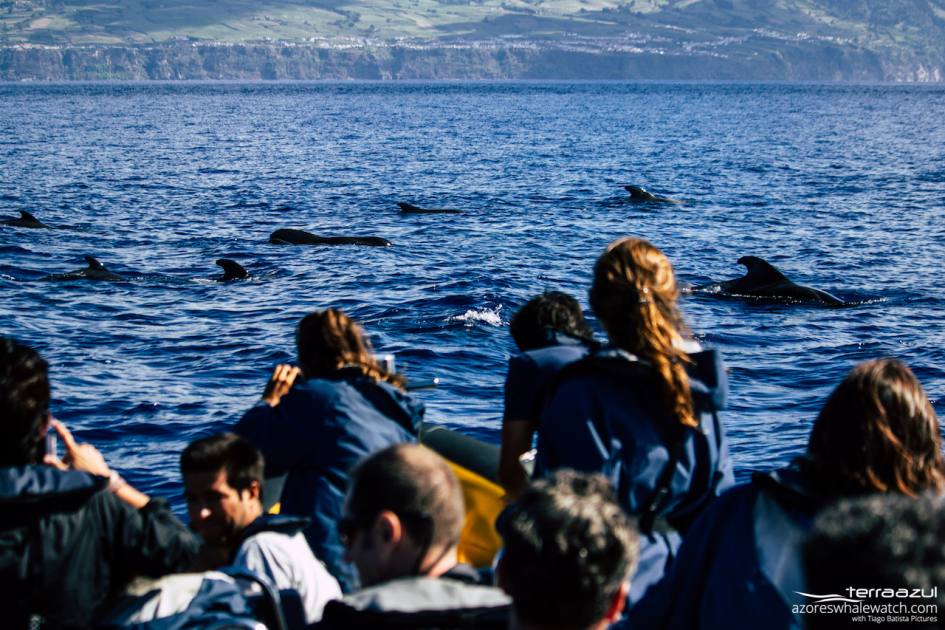 Hello everyone!
We started the morning with the best way!…The first species that we saw was the Risso's Dolphin. The group was not too big and we could see some adults and old individuals with the white scars on the body.
Then all of a sudden our Skipper saw a group of Pilot Whales and it was a big one! We had calves, juveniles and adults and we could see very well that we had males in the group as they were bigger than the other!
The last species were the Common Dolphins. They were very active, jumping around and the group was also quite big. To finish the tour we saw a Loggerhead Turtle!
I hope you had enjoyed, see you at Terra Azul!