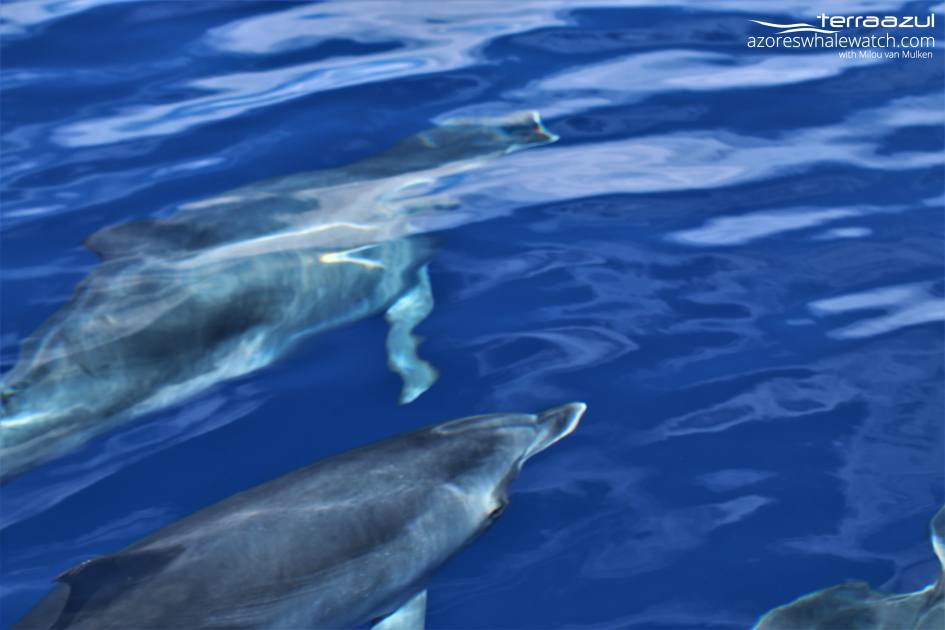 Today it finally felt like July is going to deliver us a summer! It was warm, actually hot, and flat and sunny! And we spend all our day with plenty of dolphins and also Pilot whales!
In the morning and afternoon we encountered big groups of Atlantic Spotted dolphins and Bottlenose dolphins. And in the afternoon a widely spreaded group of Pilot whales made their appearance! They were quite far out of the coast as they often are. They love deep waters and trenches, and we are always thrilled to see them, as they seem to be more frequent this year. This has been years that we didn't see them much. So, this is a good sign in terms of food abundance and preferred water temperature! 🙂
At the 16h trip the Pilot whales were taken over by the Common dolphins, as the Atlantic Spotted and Bottlenose dolphins were still there with us!