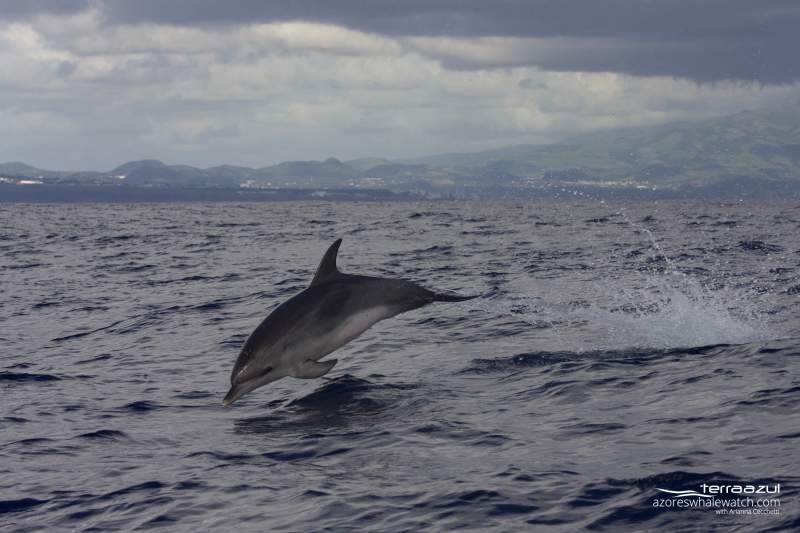 Hi there seafriends! 🙂
This morning was an adventure! We had some high waves, some splashes – but luckly also a whole lot of fun! A big thankyou to everyone on the boat! We saw two species today: The Striped dolphins (Stenella coeruleoalba) and the Atlantic spotted dolphins (Stenella frontalis).
I have a picture here from an earlier tour of us, where you can see the Striped dolphins really good:
I like this picture, because today it really was like this: grey but beautiful! The dolphins stayed close together and showed amazing jumps in between phases of rest.
After seeing them we continued our adventure more towards the west part of the island where we saw the Atlantic spotted dolphins (the one in the featured image). They were so amazing today! Really close to the boat, allowing us to lean over the sides to see them diving near under us. That was amazing! Especially the unspotted juvenilles stayed around us for a long time. Later we also saw their parents with the spots.
We had no luck today with finding whales, but decided to enjoy the view of untouched beaches along the coastline. It also was amazing to see the different colours of water today: from dark blue to grey and back to turquoise again. Hmmm 🙂
Thank you all! And happy look-through with your own pictures! 🙂