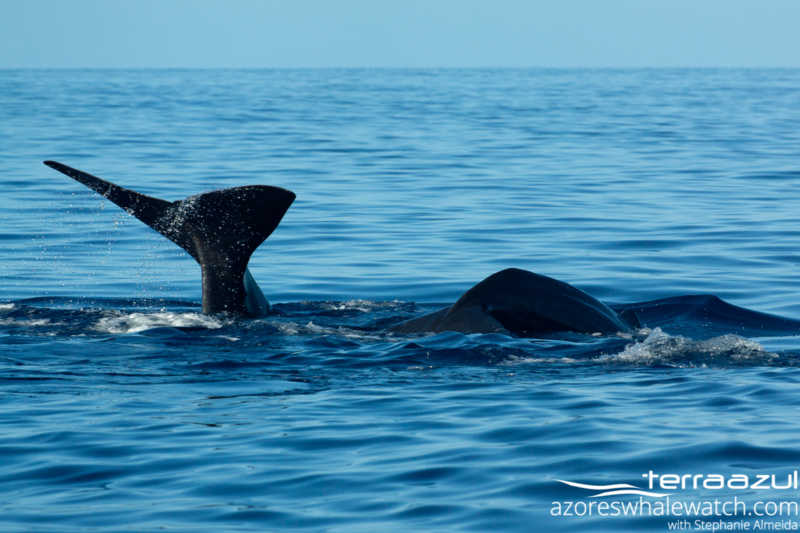 WOW! What a day! Sunny weather, flat ocean and 4 Species in total, 3 of which are Resident.
In the morning tour we sighted Sperm Whales, Common Dolphins, Risso's Dolphins and Spotted Dolphins.
We got some amazing pictures of the Spotties today!
Spotted Dolphins should be gone by the end of this month but for now lets enjoy them the most we can!
Stay tuned for more updates on out tours! 🙂