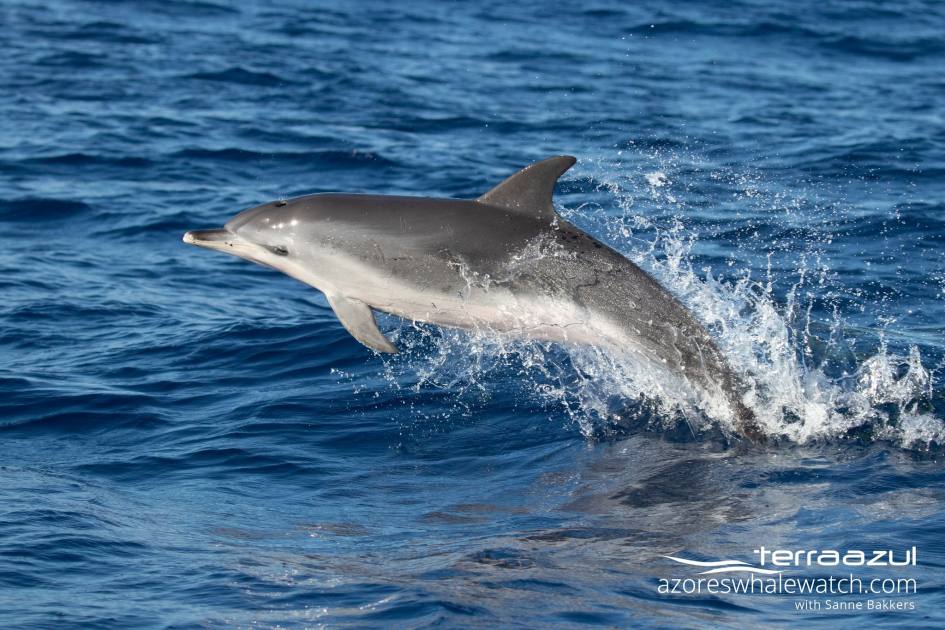 The Azores, Madeira, Canary Islands and Cape Verde are islands that form the Macaronesian region, which consists of three archipelagos that share regional features such as a volcanic origin, a dissimilar landscape and pleasant climate.
Features that have generated an ideal environment for biodiversity. Moreover being located in middle of the Atlantic Ocean, having that physical barrier creates upwelling of the colder water to surface, allowing waters to be rich in nutrients and marine creatures abontant.
This main reason is why we encounter so many species and even some visitors that will stay for numerous months in the Atlantic Azorean waters, such as the Atlantic Spotted Dolphins (Stenella frontalis). 
These curious creatures will arrive and enamour guest when seen because of how interested they can be in our boats.
Today was no exception!
Not all dolphins react this way, believing that all species are curious towards us and enchanted by our presence is what creates a misconception of animals in the wild. With that been said, there are also a few species that are curious like these coated dolphins.
So we are intrigued in finding out when will the species embarque once again in the yearly migration and leave the waters of São Miguel, in the meantime we could not be happier that they are here.  😉