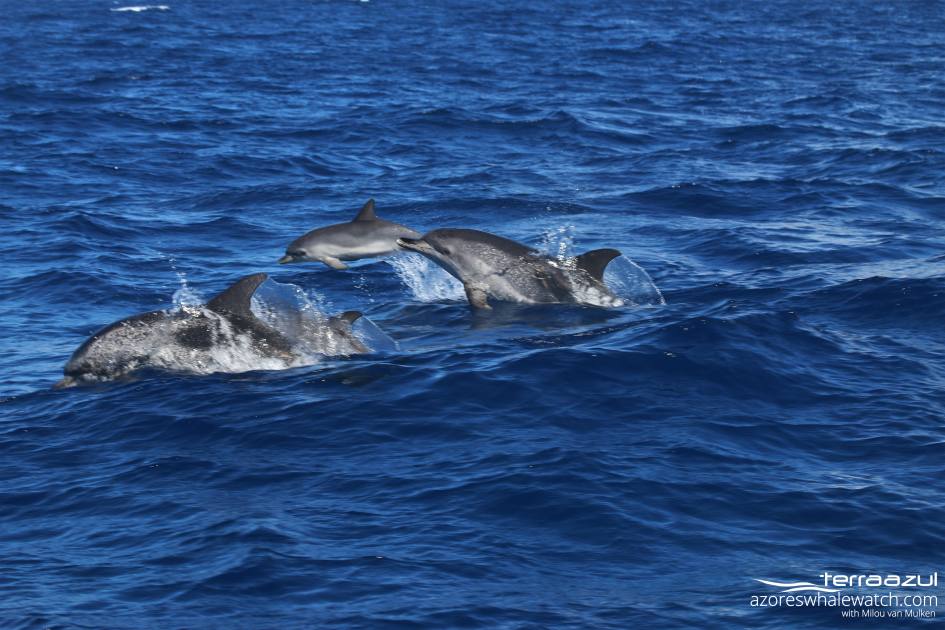 Hello everyone! On today's afternoon tour we started with a really nice group of Common Dolphins and then a few moments later we saw a shark's fin. We looked better and it was a Hammerhead Shark. It was really nice because if we pay attention we can find a lot more diferent life in the ocean!
Then we went to another location to see the Atlantic Spotted Dolphin. Some of them were feeding and other were socializing and we could even see some dolphins mating. Again in this group we found another animal that was not a whale or a dolphin…it was a Loggerhead Turtle!
At the way back we saw another group of Spotted Dolphins and this one had A LOT of babies, it was fantastic!!