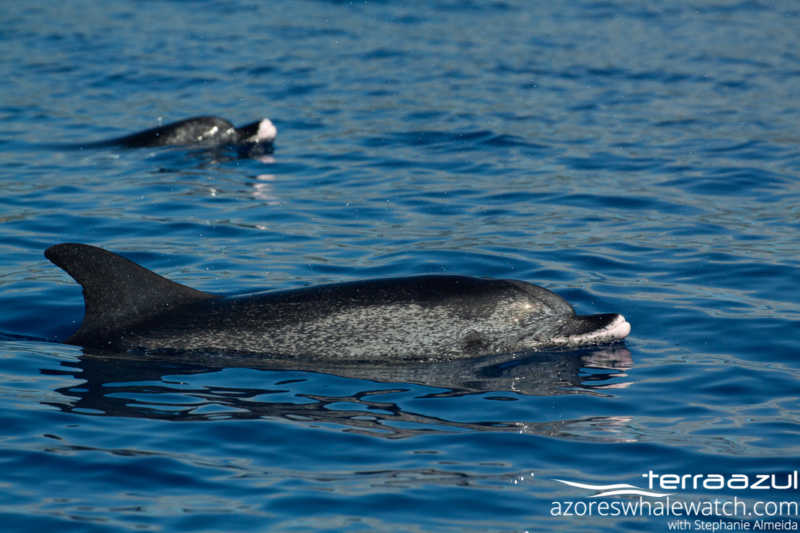 Have you ever had a family member that lives far away and when you see them again you are so happy?…
That's how we feel about the Spotted Dolphins (Stenella frontalis). The pod that was sighted today was comprised of adults and calfs, 6 nautical miles out of Ribeira Quente. These amazing animals, if one has sighted them before are mesmerizing since they travel  in big pods.
But better than writing allow us to show you some of our library pictures collected over time, for you to understand why we are so excited that they are in Azorean waters.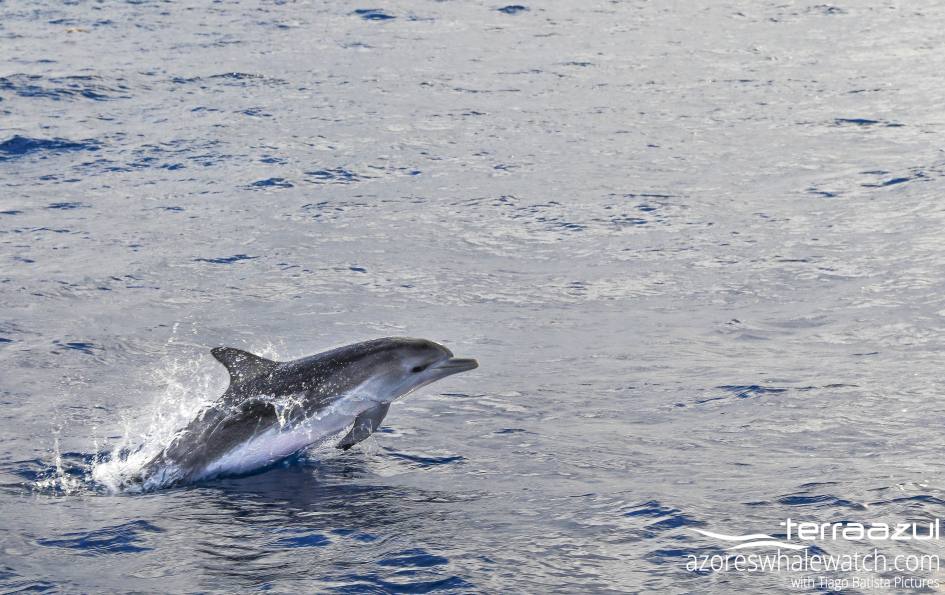 And a last one just for you enjoy =) ! They are so acrobatic.