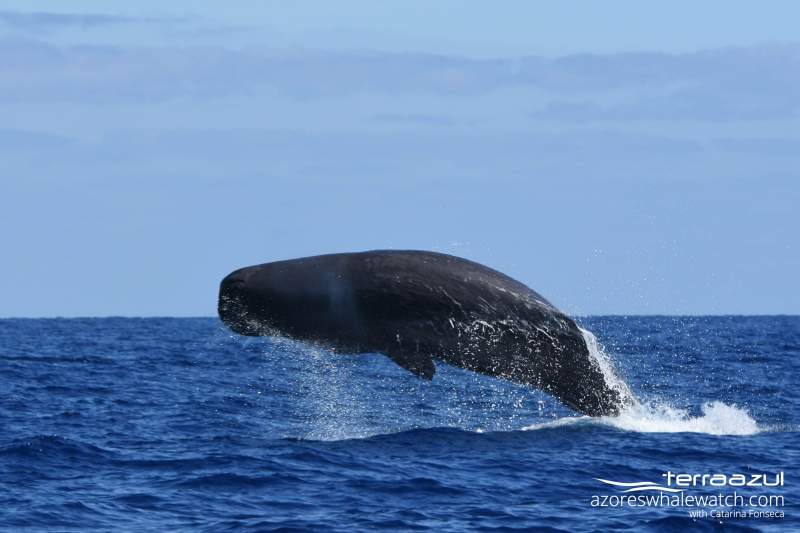 Hey, hey dear whale watchers,
today we had dolphins and whales everywhere! It was crazy! <3 hahaha
First of all we saw spotted dolphins. They didn`t show the behaviour we are usually used to it. Normally if they see a boat, they are curious and approach the boat and check the situation. Not this time. They just kept going and going and going. That is why we first thought they where striped dolphins. Nevertheless they were really nice to observe moving on all the time…
Then we moved to the "whale zone". After a couple of minutes a spermwhale showed up, took some deep breaths and disapeared again. Well, we thought at least she disappeared… we had the boat almost turned to leave the area again, when she came up at the surface again and did a nice jump! AMAZING! 😀
We moved a little bit further to watch another spermwhale in the area. This one seemed to be a juvenile as she was comparatively small. Then suddenly and literally out of the blue she decided to jump and make a show for us! And what a show! She jumped not only 1, 2, 3, 4, …times, NO she jumped 14 times in a row! Can you imagine!? It was such a spectacle!
As a beautiful end of the tour we saw the striped dolphins… and of course as always they didn`t stop and just kept moving all the time!
What an amazing tour!