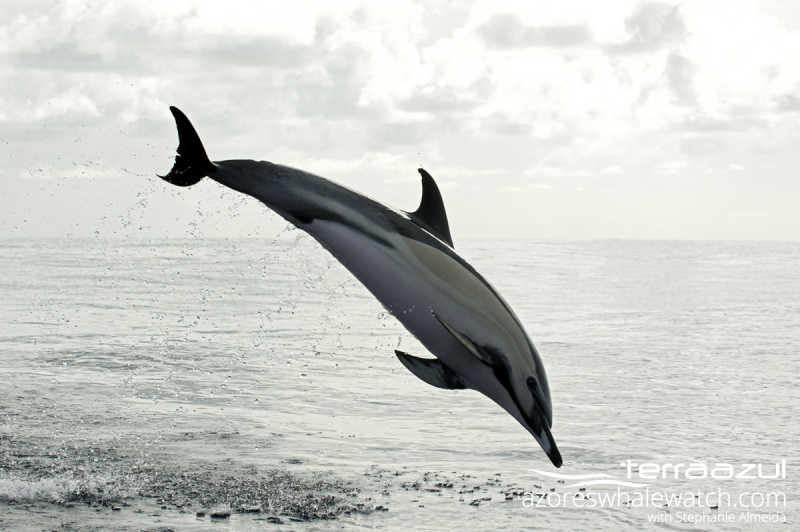 Hello everyone! Today we went earlier than normal to the sea, at 8:45, because we started the tour in Ponta Delgada.
We started with the Common Dolphins close to Ponta Delgada. It was a group of young dolphins, we had a lot of juveniles in there. Then we went more to the East side of the island. The sea was a bit more choppy because of the wind. There, we saw a small group of Bottlenose dolphins. They were spending more time under the water, it seemed that they were traveling.
This was our tou today, I hope you had enjoyed!