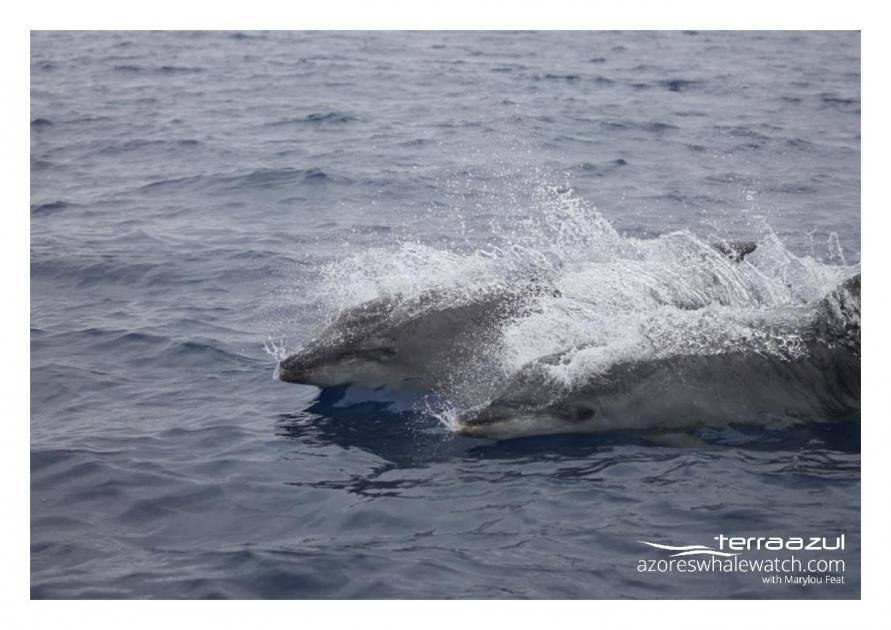 Bottlenose dolphins (Tursiops truncatus)
Hello!
Today we had a nice sunny day in a good company!
This morning we saw a huge pod of common dolphins (Delphinus delphis), it was a privilege to share their morning meanwhile they were feeding. The feeding area was full of Cory's shearwater (Calonectris borealis) flying and feeding also.
This afternoon we met a small group of common dolphins and big pod of bottlenose dolphins (Tursiops truncatus)!