Today we had two trips one in the morning and one in the afternoon and in both occasions we encountered dolphins. In the morning our lookout Filipe found a very nice group of Risso's dolphins. Usually elusive, these large dolphins today were very calm and allowed us to stay in their company for a little while.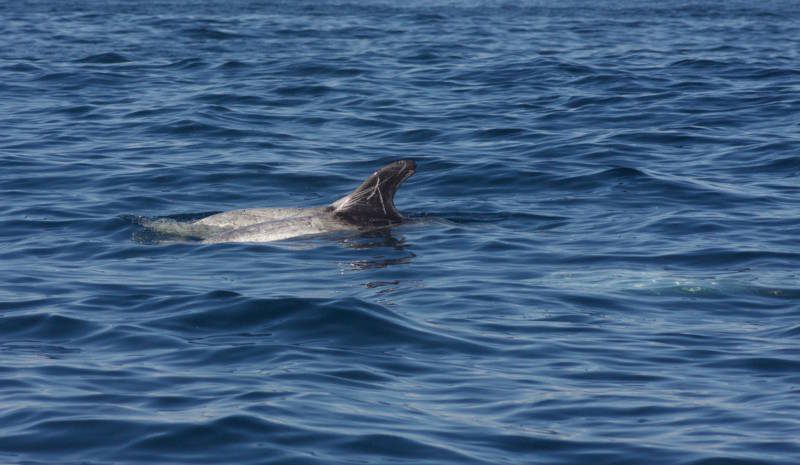 Two Risso's dolphins surfacing and one following just below the surface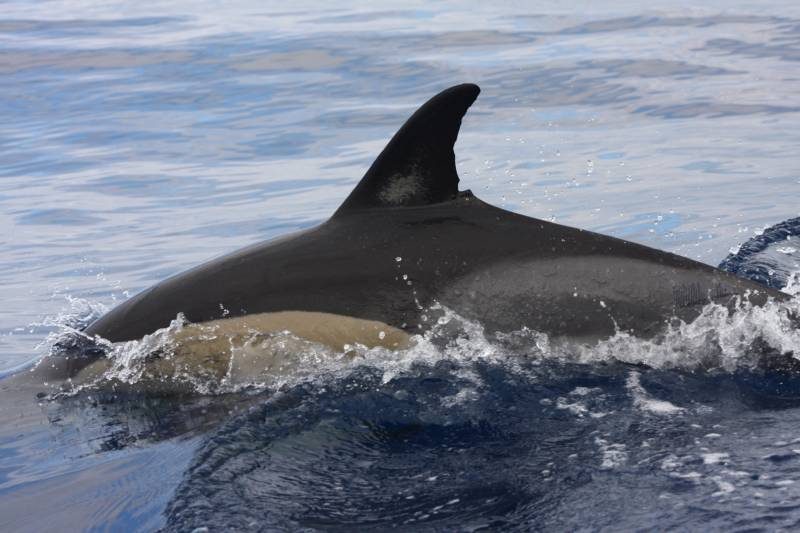 A common dolphins showing its typical hourglass coloration on its flanks
A small group of common dolphins was spotted just outside Vila Franca do Campo and likely it was the same one seen later in the afternoon in the same area. The bottlenose dolphins encountered in the afternoon were also calm, always surfacing within the same area without much displacement. The group was rather tight and included a calf.
In the morning we also saw three loggerhead turtles and few tiny jellyfishes 😀
For more information about dolphins sightings in the Azores please visit: