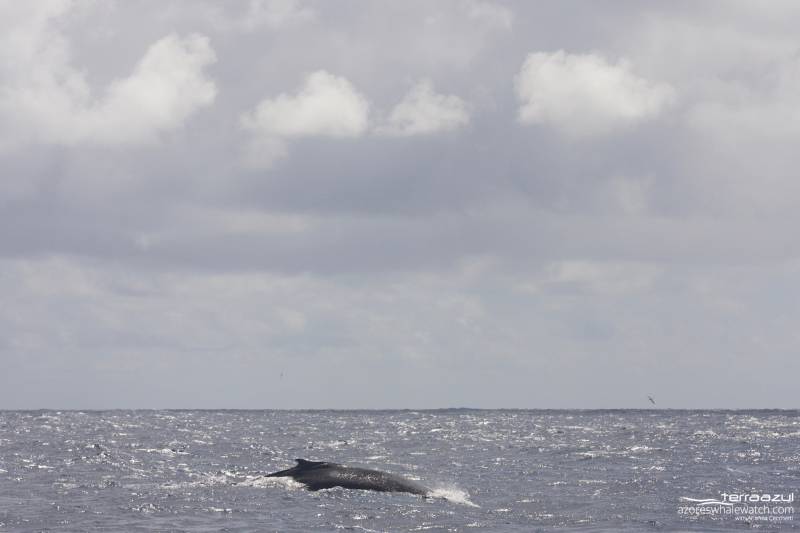 There are days like this 😀 Today during the morning and afternoon trips we got to see whales and dolphins. The sea state and wind were also "perfect" … for providing a salty shower. So, as real sailors we head off to meet our backyard wildlife!
In the morning we had two resident species the sperm whale and the bottlenose dolphin. The sea was a bit rough and the sperm whale was often taking shallow dives making it difficult to follow, but its powerful blow was always indicating where it appeared next.
During the afternoon tour we saw a migratory species, the humpback whale and again the bottlenose dolphins. It was a nice group including two calves. They were at first travelling to W direction then they started socializing, offering a show of ventral and side breaches and surfing the waves.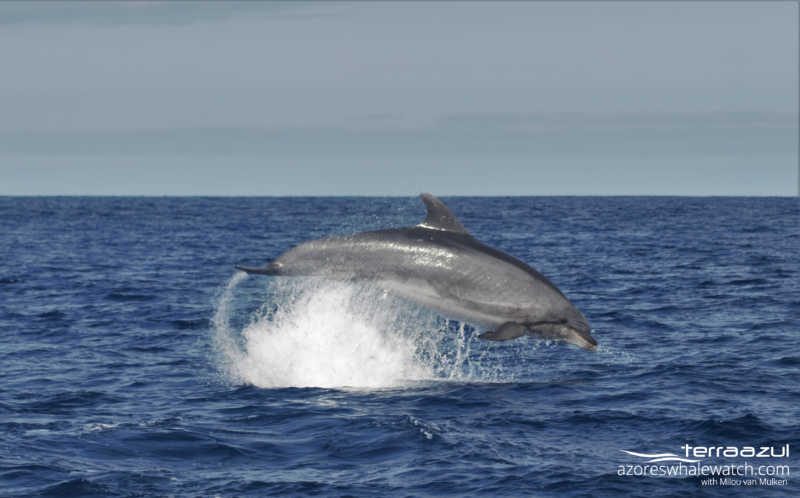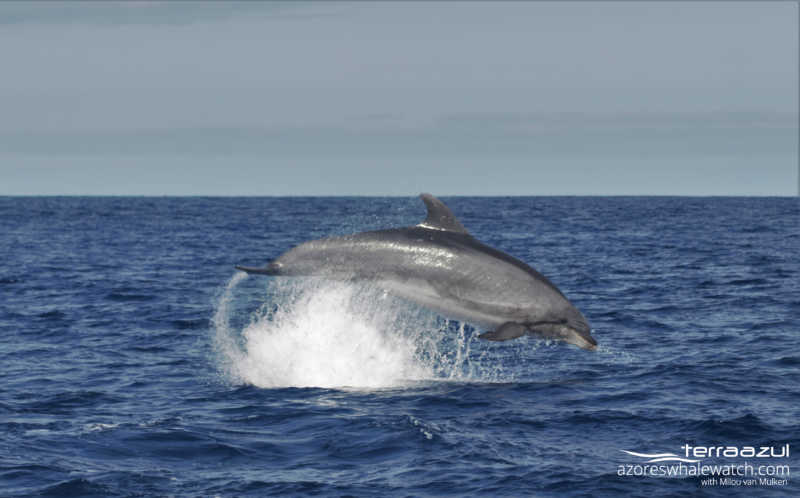 Breaching bottlenose dolphin (Tursiops truncatus)
Although this is the right time to see baleen whales in the Azores, it is always a matter of being in the right place and at the right time! Humpback whales are also less frequently sighted than other baleen whales such as the fin and the sei whale, so it was a real pleasure to see this species, which was heading towards W, possibly continuing its yearly migration to cold waters.
Of course we also had our regular sightings of Cory's shearwaters, the true sailors of the oceans 🙂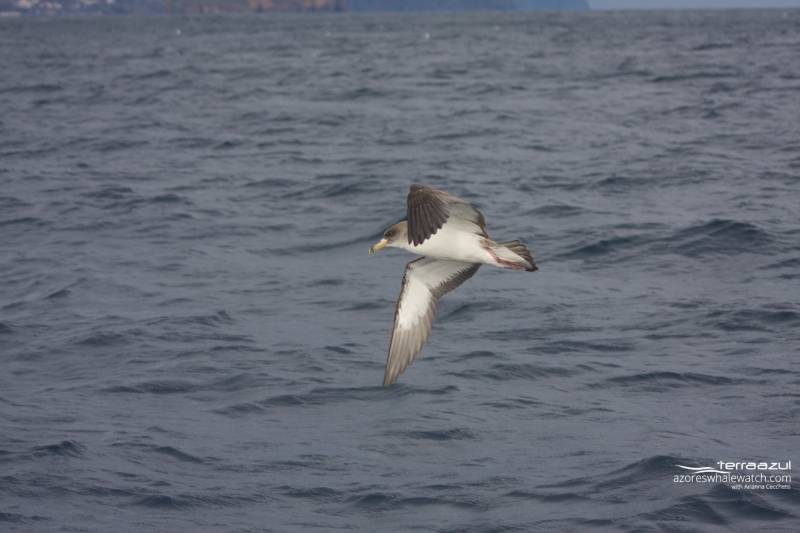 Cory's shearwater (Calonectris diomedea borealis)