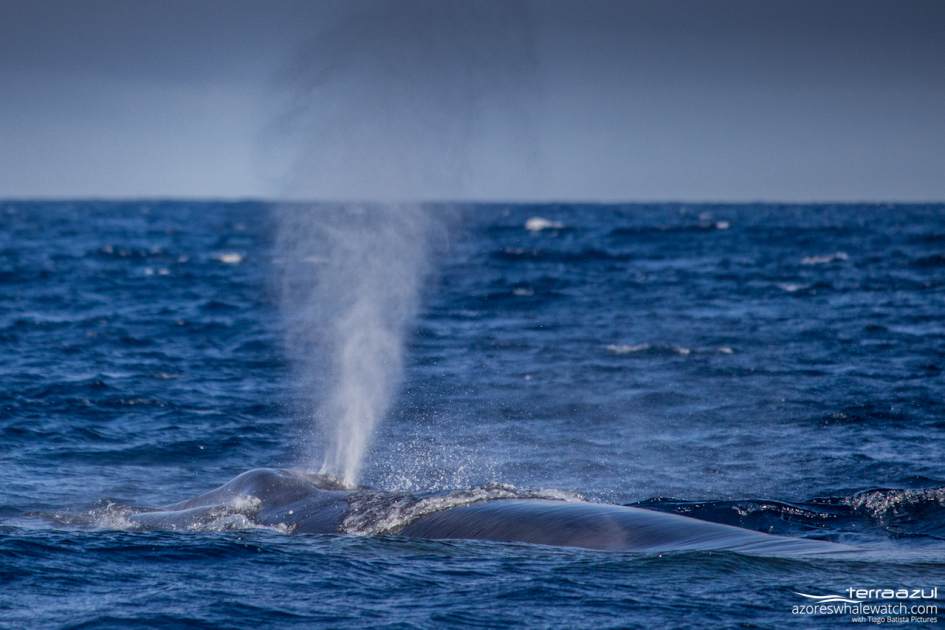 Hello everyone! Today the day was really warm but we had a lot of fun.
We started with a big surprise…We were getting to the area and then we saw a blow and it was not from a Sperm Whale…it was from a Fin Whale! We were lucky that the baleen whales are still around, not too many but some are still here.
Then we saw some Bottlenose Dolphins. In this group we had a lot of juveniles and some of them were jumping. The water was so clear that we could see them very well under the sea. The last ones, but not less important, were the Risso's Dolphins. The group was quite big for the usual, between 10 and 15 individuals. We could see some old individuals (white) and some who were between young and old individuals.
I hope you had enjoyed, see you at Terra azul!