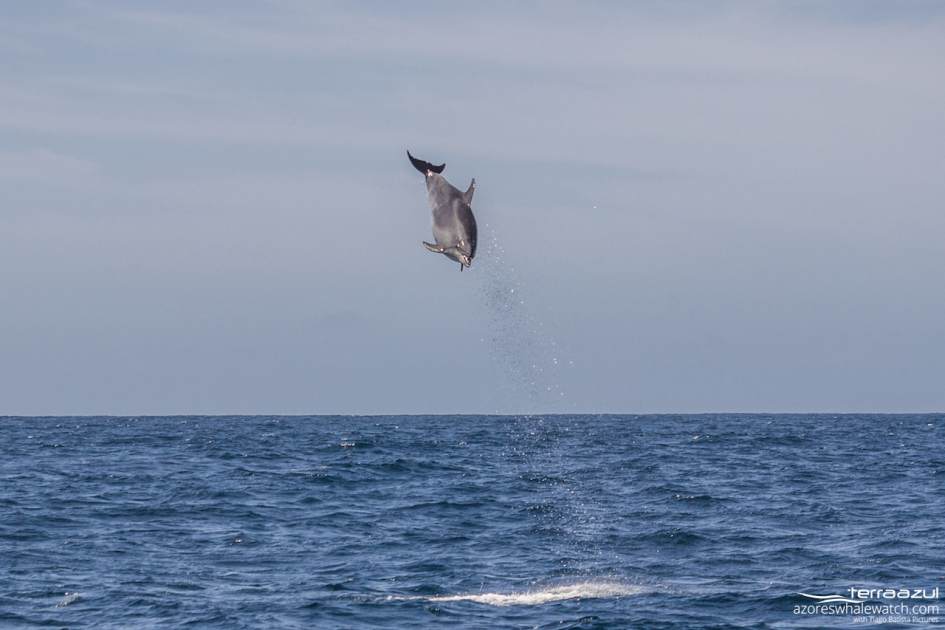 Hello everyone!
This morning we started with the Bottlenose Dolphins. They were a good group, swimming next to the boat here and there. Then all of a sudden one dolphin jumped reallly high and the more 4 dolphins followed the jumps. It was a really fun moment.
Then we went more close the shore to see a group of Common Dolphins. They were a lot and the group had babies and juveniles which is always good to see.
I hope you had enjoyed, see you at Terra Azul!