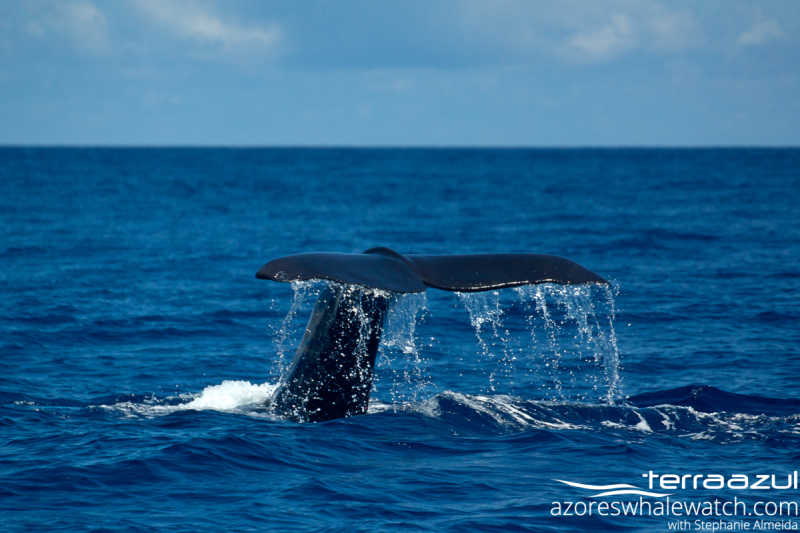 Finally the windy days are over! And it seems that the good weather is here to stay! 😀
Today we had a great day with a group of about 7 Sperm Whales, also Spotted Dolphins, Common Dolphins and Bottlenose Dolphins.
2 Great Swimming with Dolphins as well with Common and Bottlenose Dolphins.
But the highlight of he day were definitely the beautiful Sperm Whale flukes!
Stay tune for more updates on our tours! 😀