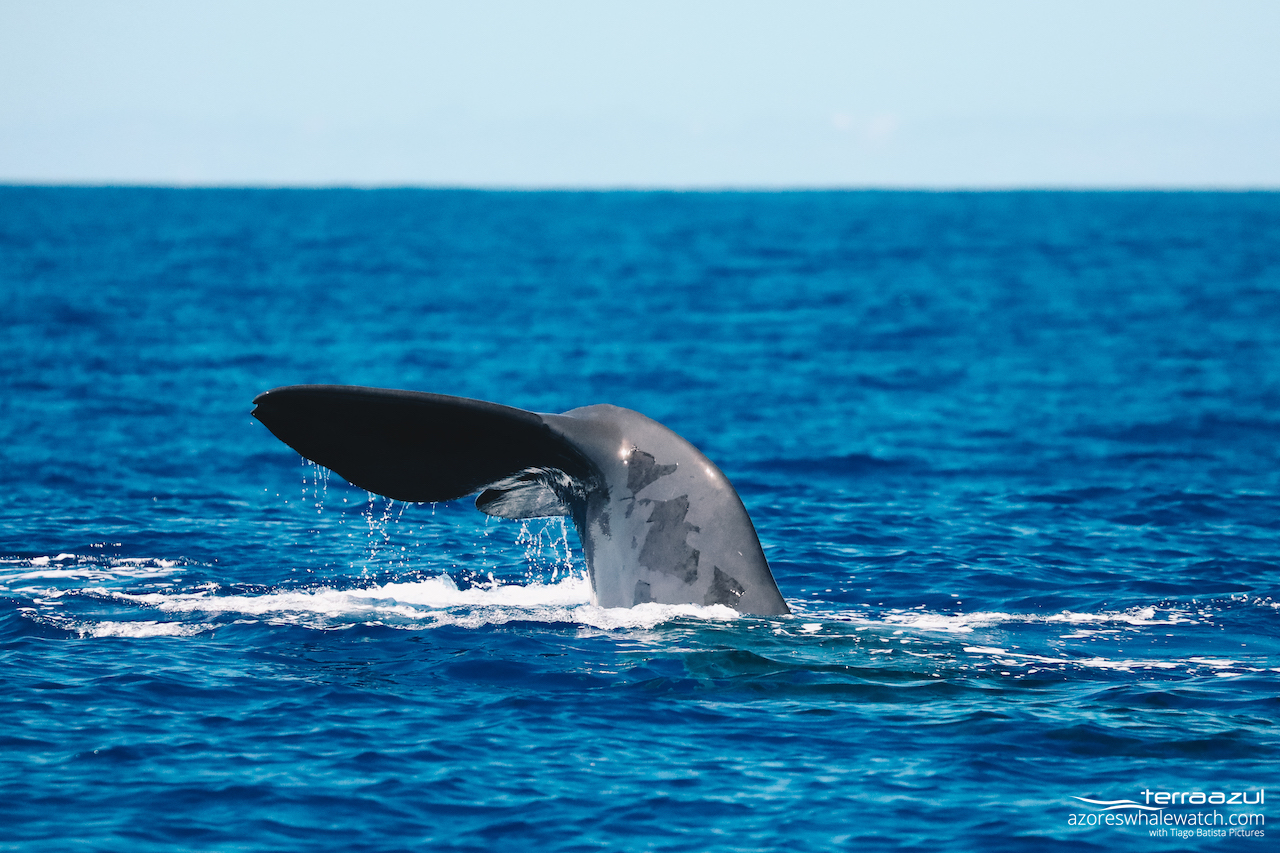 Today it was a super hot day !
Summer is here and boy has it being good, one can't complain while enjoying a nice "Kima" (Azorean passionfruit drink) on the beach side.
We have been blessed with good seas and amazing sightings. All I want to do is enjoy an ice-cream at the main garden Kiosk of Villa Franca do Campo, so this post will short since the amazing pictures taken today will talk for themselves.
We sighted a group of Bottlenose Dolphins (Tursiops truncatus) that passed us just one mile outside of our gorgeous town.
We did not stay long because out there not far was a big splash surprising all of us and of course, we had to check it out.
Bom!!! Splash ! Splish ! Splush!
A Sperm Whale (Physeter macrocephalus) having the time of its life ! We quietly stayed and enjoyed the show. This behaviour is not often displayed in adult Sperm Whales, but boy when it happens you are speechless.
Our gorgeous chunky friend dove into the depths and we navigated in order to find 9 Atlantic Spotted Dolphins (Stenella frontalis) and even if the pod was small they were as cute, chunky and adorable as usual. This photo of a Bottlenose captured while travelling will prove  😉 that dolphins are just the most graceful creatures swimming underwater.
So a happy Sunday to all and enjoy a nice ice cream under the warm summer sun!