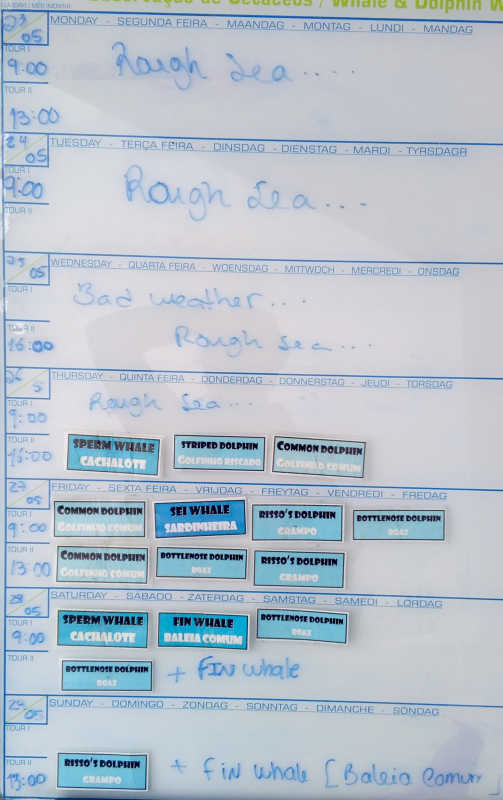 Oooff! May has been a difficult month weather wise. But that didn't stop from going out to the ocean every chance we got!
This past week we have sighted Fin Whales, a Sei Whale, Sperm Whales, Bottlenose Dolphins, Common Dolphins, Risso's Dolphins, Striped Dolphins and lots of Loggerhead Sea Turtles!
And now a few more days of bad weather and seas are arriving… We will have to wait a few more days to go visit our friends the Whales and the Dolphins.
But as soon as we get another chance we will go, so stay tuned fro the next updates on our tours! 🙂